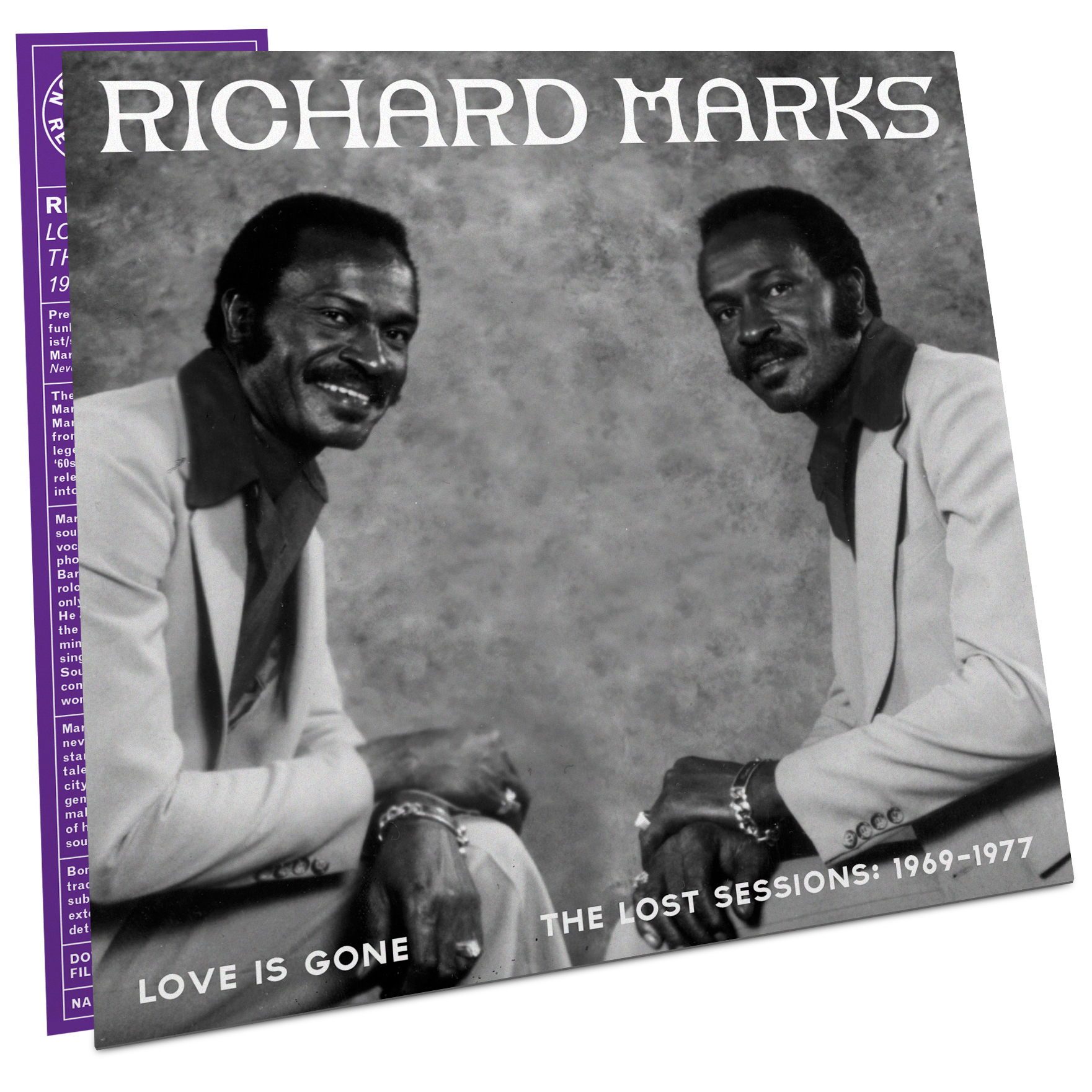 Richard Marks - Love Is Gone (The Lost Sessions: 1969-1977)
Now-Again
Regular price

Sale price

$60.00 USD

Unit price

per
Shipping & Billing
3/LP gatefold vinyl | Now-Again Reserve
Previously unreleased soul and funk from legendary Atlanta guitarist/singer/songwriter Richard Marks, the companion piece to our Never Satisfied anthology.
These songs, found on reels that Marks kept in his home, color Marks' stylistic development - from his earliest work for the legendary Tuska label in the late '60s, through his more mature releases on smaller regional labels into the late '70s.
Marks' story is that of an unsung soul and funk hero; he was a guitarist, vocalist and songwriter whose phone number was in Al Green's, Barry White's and Eddie Kendricks' rolodexes, but his talents have only been heard in sporadic bursts. He and his music are unknown to the majority, but to an obsessive minority, he is a lightning rod: that singular point at which numerous Southern soul and funk musicians converged and exploded, spreading wondrous music in all directions.
Marks died of cancer in May 2006. His first album was Never Satisfied, released posthumously. He stands out as a most mysterious talent to originate from Atlanta, a city that birthed no shortage of genius, and Love Is Gone – The Lost Sessions 1969-1977 further makes the case for a reassessment of his talents and his place in the soul and funk canon.
Bonus second LP, previously available only to subscribers and offered here, contains extra tracks. It also contains an extensive booklet by Brian Poust detailing Marks' story. Download card for WAV files included with LP.
Now-Again Reserve • Each release comes with an exclusive 7" or 12" of music only included with the Now-Again Reserve edition • Download card for WAV files of the album • Booklet with extensive liner notes detailing the history of the album. • Remastered by Elysian Masters head engineer Dave Cooley in Los Angeles, delicately lacquered by Electric Mastering in London and perfectly pressed by Independent Record Pressing in Bordentown, New Jersey. • Vinyl gatefold jackets made in North America with OBI strip and resealable bag; CDs made in North America as 6-panel eco-wallets • Each of these albums are produced with the direct participation of their creators, all of whom saw their original albums' releases disappear into the ether.