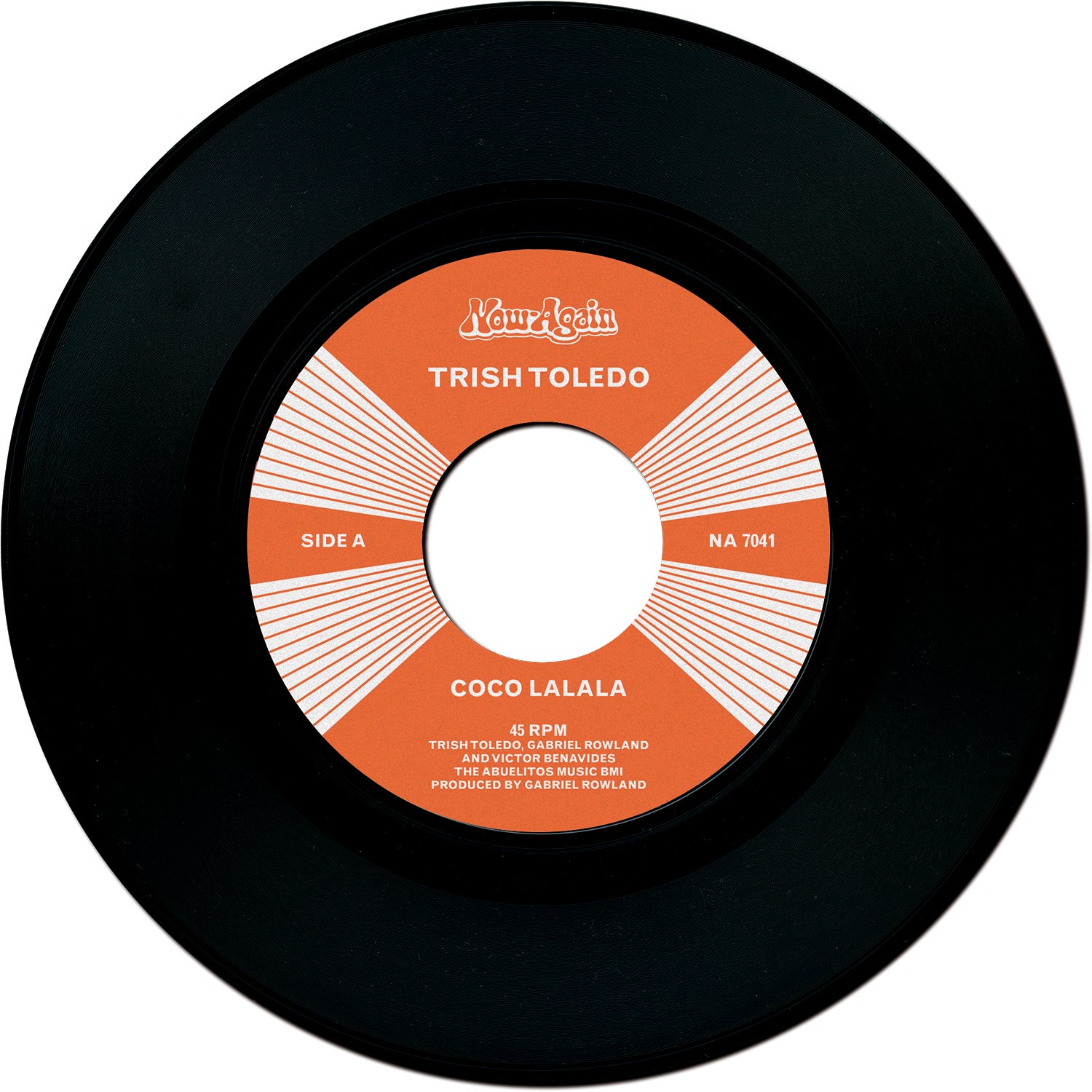 Trish Toldeo - Coco Lalala
Now-Again
Regular price

Sale price

$10.00 USD

Unit price

per
Shipping & Billing
Vinyl, 7-inch single. "Coco LaLaLa" b/w "Do the Wrong Thing"

Chicano "Souldies" on Now-Again Records, produced and written by Gabriel Rowland and Victor Benavides.
On the heels of her Mango Hill records debut single,"Thee Only One" ft. Joey Quiñones from East L.A.'s, Thee Sinseers, Trish Toledo, a devoted fan of soul music, has built her fan base serenading audiences with her sultry voice on soul classics, and earning herself a legion of devotees as a result. Teaming up with The Abuelitos, Trish delivers some of her smokiest vocals yet, with songs like "Coco LaLaLa" & "Do the Wrong Thing". Understanding that Ms. Toledo is the undisputed queen of the newly coined "Souldies" movement in L.A., the songwriting team decided they wanted to take her to the east coast via Miami for some more tropical sounding vibes. Hearkening back lyrically to such songs as The Supremes, "I Hear a Symphony" or the Toys, "Lovers Concerto", "Coco LaLaLa" makes that familiar, romantic connection between love and music with some smoldering salsa piano thrown in to spice things up. On the other hand, there's "Do the Wrong Thing", a slow-burner with temptation on the rocks. A married woman, a persistent man, and another round of drinks on the way. Will she "Do the Wrong Thing"? You'll have to listen to find out.