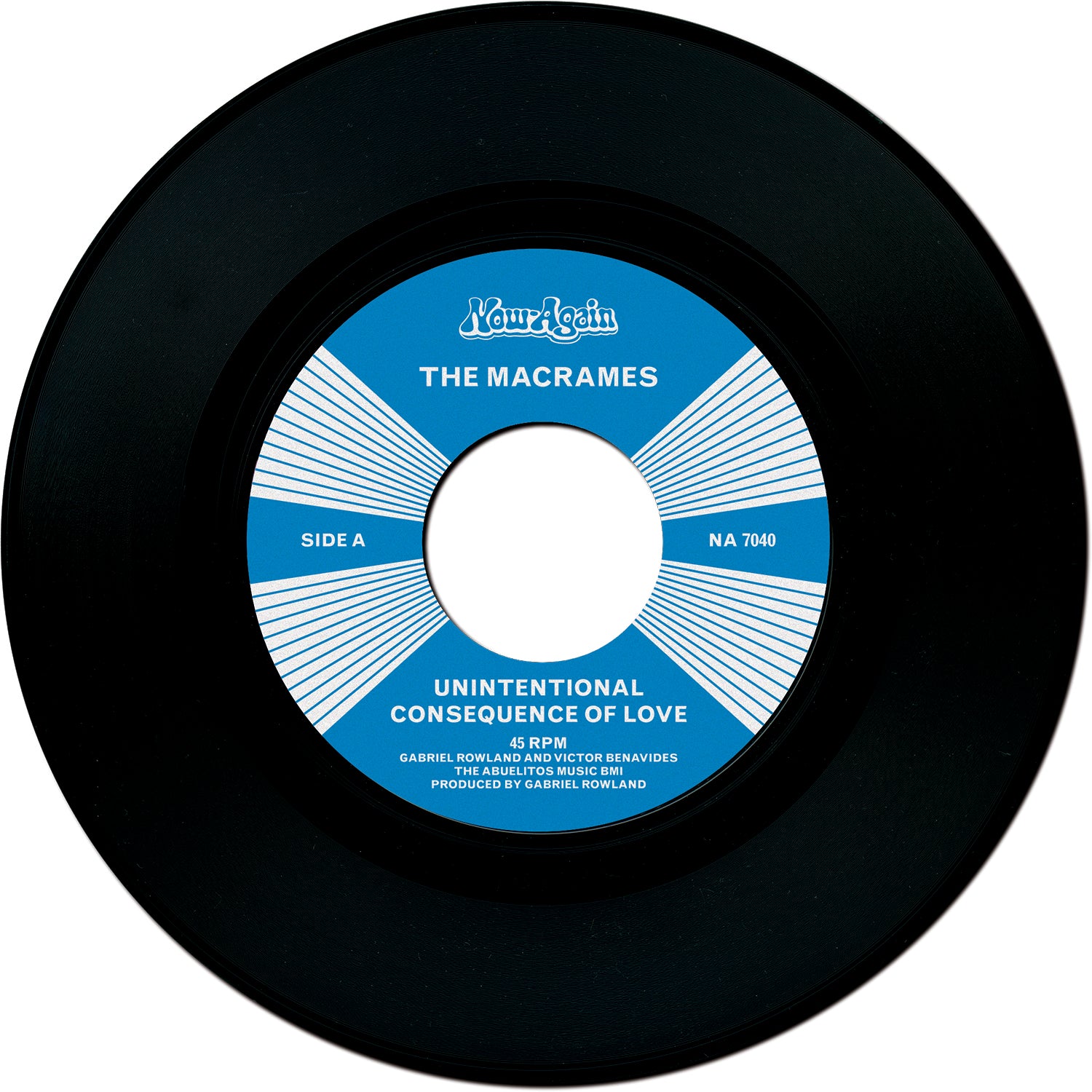 The Macrames - Unintentional Consequence of Love
Now-Again
Regular price

Sale price

$10.00 USD

Unit price

per
Shipping & Billing
Vinyl, 7-inch single. "Unintentional Consequence of Love" b/w "So in Love with You"
Chicano "Souldies" on Now-Again Records, produced and written by Gabriel Rowland and Victor Benavides.
The Macrames, with Benavides channeling his inner Al Green, invokes the early 70's soul sounds of Memphis and Philly. Songs such as "Unintentional Consequences of Love" that tells the tale of a man who has unwittingly(and unwillingly) fallen in love and is living in denial. But as beauty is in the eye of the beholder, so love is in the heart of the "perceiver" and "So In Love With You" exemplifies this opposite perspective of someone reveling in the thrills of a new love. Originally a part of Los Yesterdays early set lists, these two tracks featuring the legendary Ozomatli horns were shelved when the band solidified their unique 50's/60's psychedelic soul sound, and so The Macrames were born.