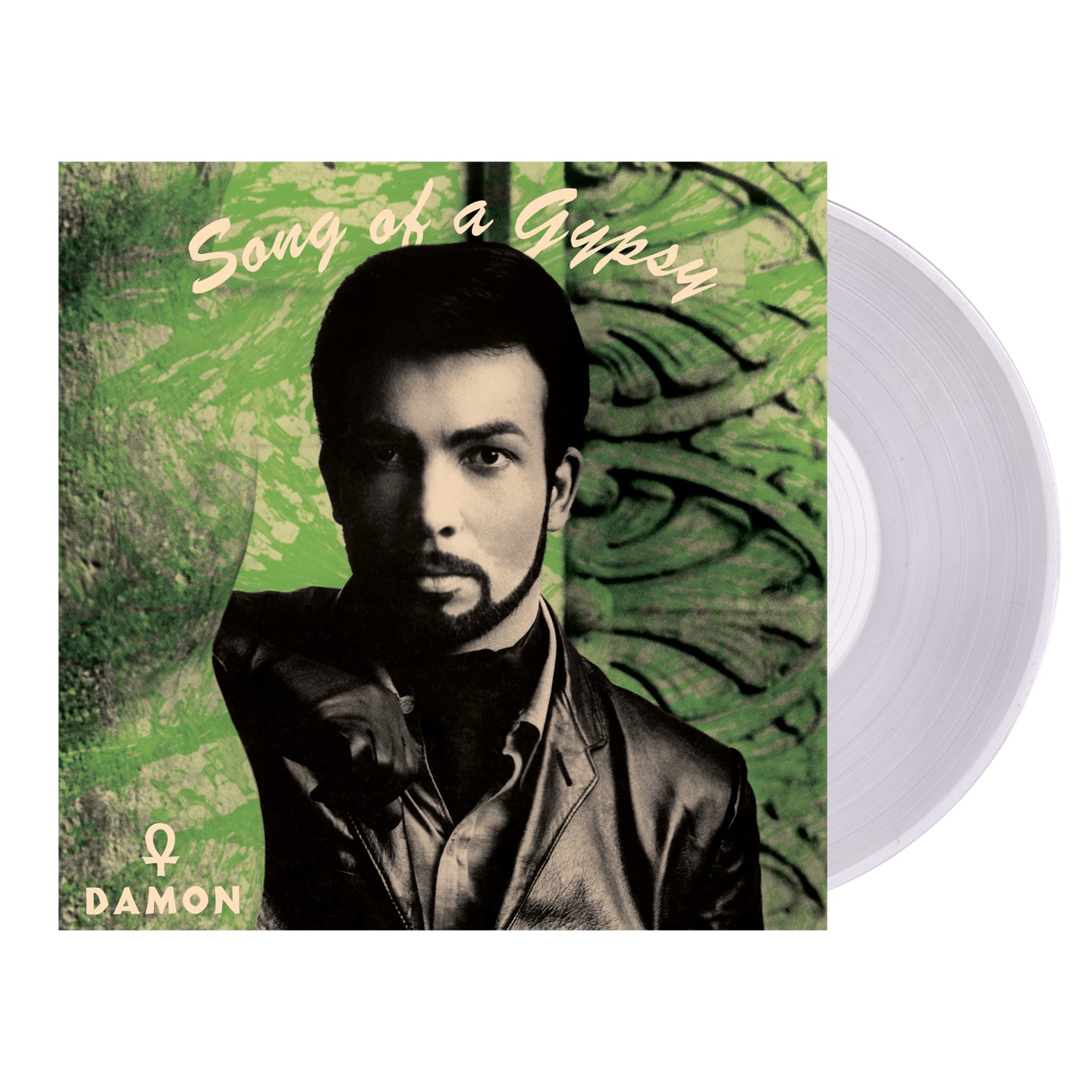 Damon - Song of a Gypsy
Now-Again
Regular price

Sale price

$26.00 USD

Unit price

per
Shipping & Billing
Vinyl, 1LP Clear Vinyl. One-time Indie Record Store Coalition pressing. 

CD, 2CD set packaged as a hard-bound book, containing the Song of A Gypsy album, Damon's rare 45s, and alternate mixes and demo recordings that preceded his landmark work. Detailed story on Damon, his life in music, and this incredible album by his friend and Now-Again's founder Egon.
Song of a Gypsy (1968) is generally regarded as one of the finest privately-pressed psychedelic rock records, and has for over twenty years been one of the most sought after late 60s American rock artifacts. Bad bootlegs and scrappy reissues have spread his music, but left Damon's story untouched, leaving Song of a Gypsy high on its own plateau: out of reach and indescribable.
Under the supervision of Now-Again's Egon and the late Damon himself, and over a five year period, Song of a Gypsy was researched and documented, pitch-corrected and remastered. It now sees what we'd like to call its definitive issue as a single LP and is still available in a 2CD set with rare bonus tracks and a detailed set of liner notes by Egon.
This edition of Song of a Gypsy investigates a seemingly impossible story - one that encapsulates the last bloom of the flower power movement before it decayed into the haze of the 70s underground. It traces a pop hopeful descending into chaos, and becoming the tortured soul who would create an LP to file alongside works by other lost greats of the late '60s, from Shuggie Otis to Rodriguez.