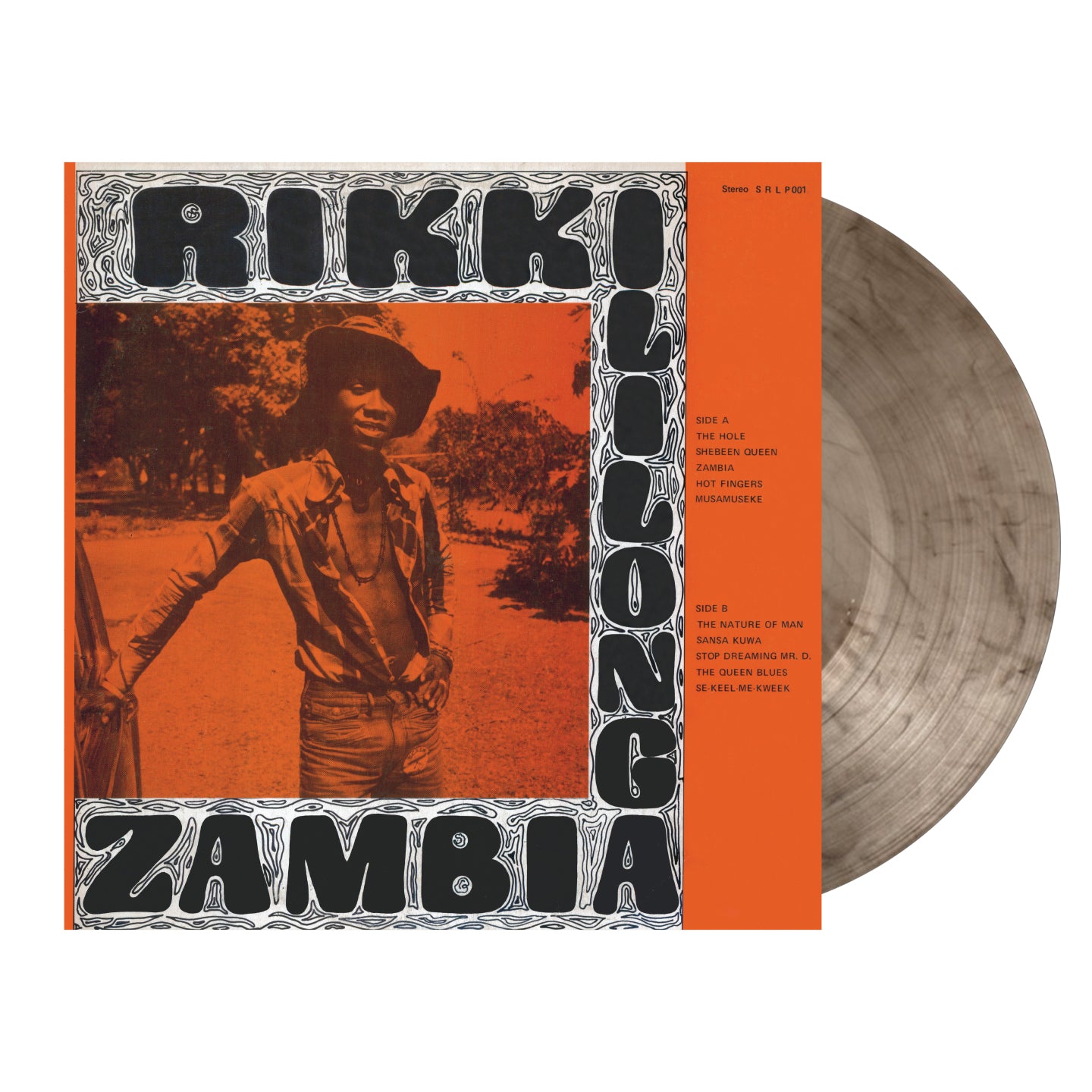 Rikki Ililonga - Zambia
Now-Again
Regular price

Sale price

$26.00 USD

Unit price

per
Shipping & Billing
Vinyl, 1LP Smoke Vinyl + WAV download.

One-time Indie Record Store Coalition pressing. Archival reproduction of Zamrock godfather Rikki lilonga's 1975 debut.

"loose, woozy African spinoff of the Velvet Underground, folk-rock and garage-rock that still didn't stint on the fuzz-tone." - The New York Times
Zamrock was a bona-fide rock scene: on the African continent, only Nigeria can claim one so comprehensive, and Nigeria's was largely catalyzed and funded by subsidiaries of the European major labels. It was as independent as its newly-named country, formerly known as Northern Rhodesia.
Zambia's rock scene is startling in its completeness, especially for a scene that emerged, unfurled, and disappeared so quickly. It contained all of rock's sub-genres, but it was much more than an imitation of American and European rock music: it quickly became a uniquely Zambian movement, befitting of its name. Rikki Ililonga sounds nothing like other rock music from the African continent - or elsewhere.

This music came from a nation's youth carrying forth the momentum of a political and social revolution with a musical revolution that maintained the fiery power of early rock - in the mid- to late-'70s. From that era, Zamrock's energy is matched only by the punk and hip hop scenes of England and America.