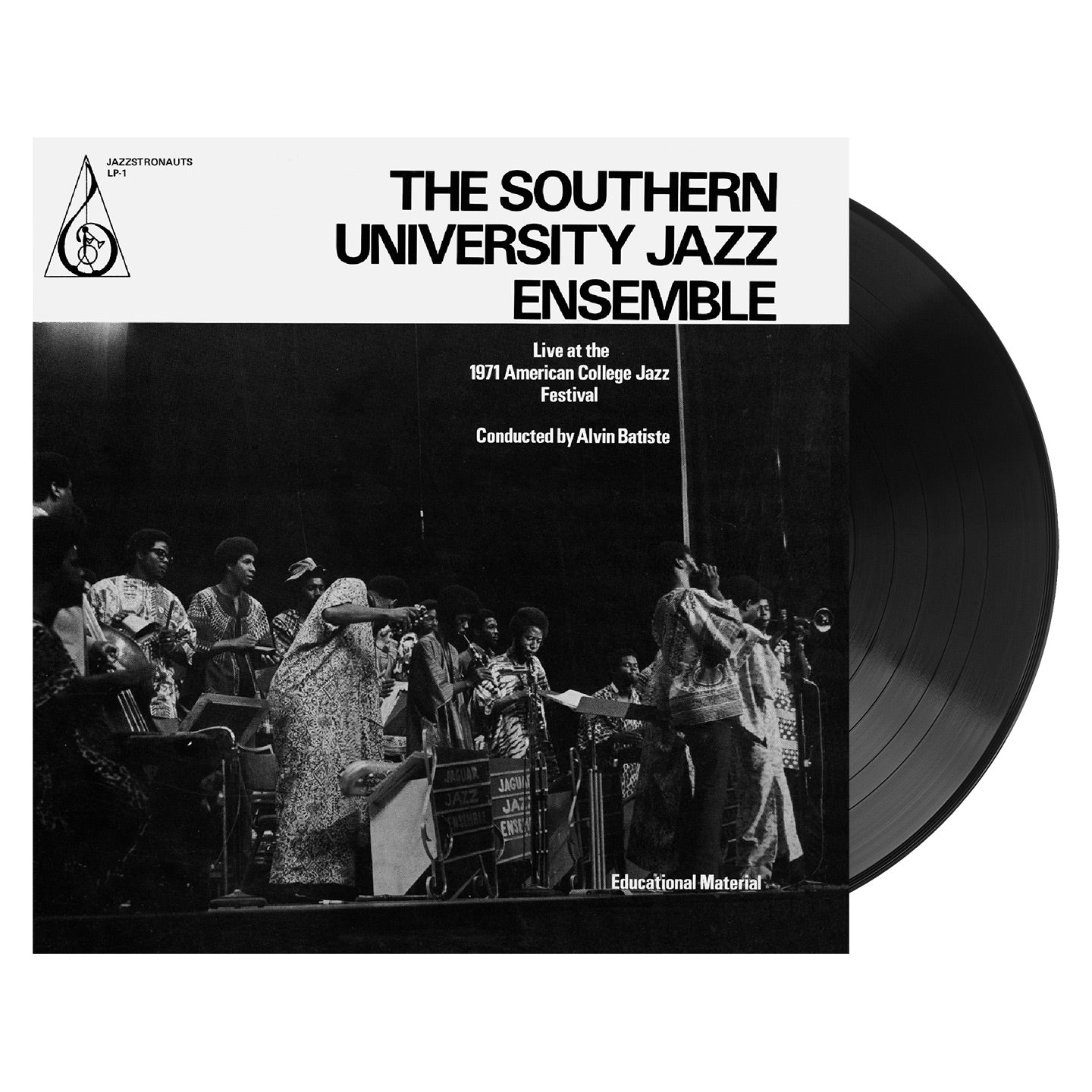 Southern University Jazz Ensemble - Live at the 1971 American College Jazz Festival
Now-Again
Regular price

Sale price

$25.00 USD

Unit price

per
Shipping & Billing
• Vinyl, 1/LP
• Vinyl bundle: Live at the 1971 College Jazz Festival (1971, 1/LP) and Goes To Africa With Love (1973, 2/LP)

This is the first-ever commercial releases of New Orleans' legend Alvin Batiste's Spiritual Jazz albums created with the college band he instructed and led in Baton Rouge. Originally given away as souvenirs at Southern University, the two albums contains deep Batiste originals and, on Live, are paired with excellent John Coltrane, Miles Davis and Freddie Hubbard covers. They are some of the most sought after albums of Americas 70s jazz underground.
Each album contains extensive booklet detailing Batiste's life and his time spent honing and recording this remarkable band of young students.
That one of the great Spiritual Jazz albums of the era could be found in duplicate New Orleans thrift store in the 1980s goes a long way in illustrating the lack of acclaim this special and overlooked album maintained, even in a city where the Batiste name is musical royalty. With the release of the two Southern University albums, Now-Again continues a conversation begun with the late Kashmere Stage Band director Conrad O. Johnson and the issue of his high school students' music as Texas Thunder Soul, and the continued belief that beautiful music created by youth – even under the most adverse circumstances – can always inspire us.