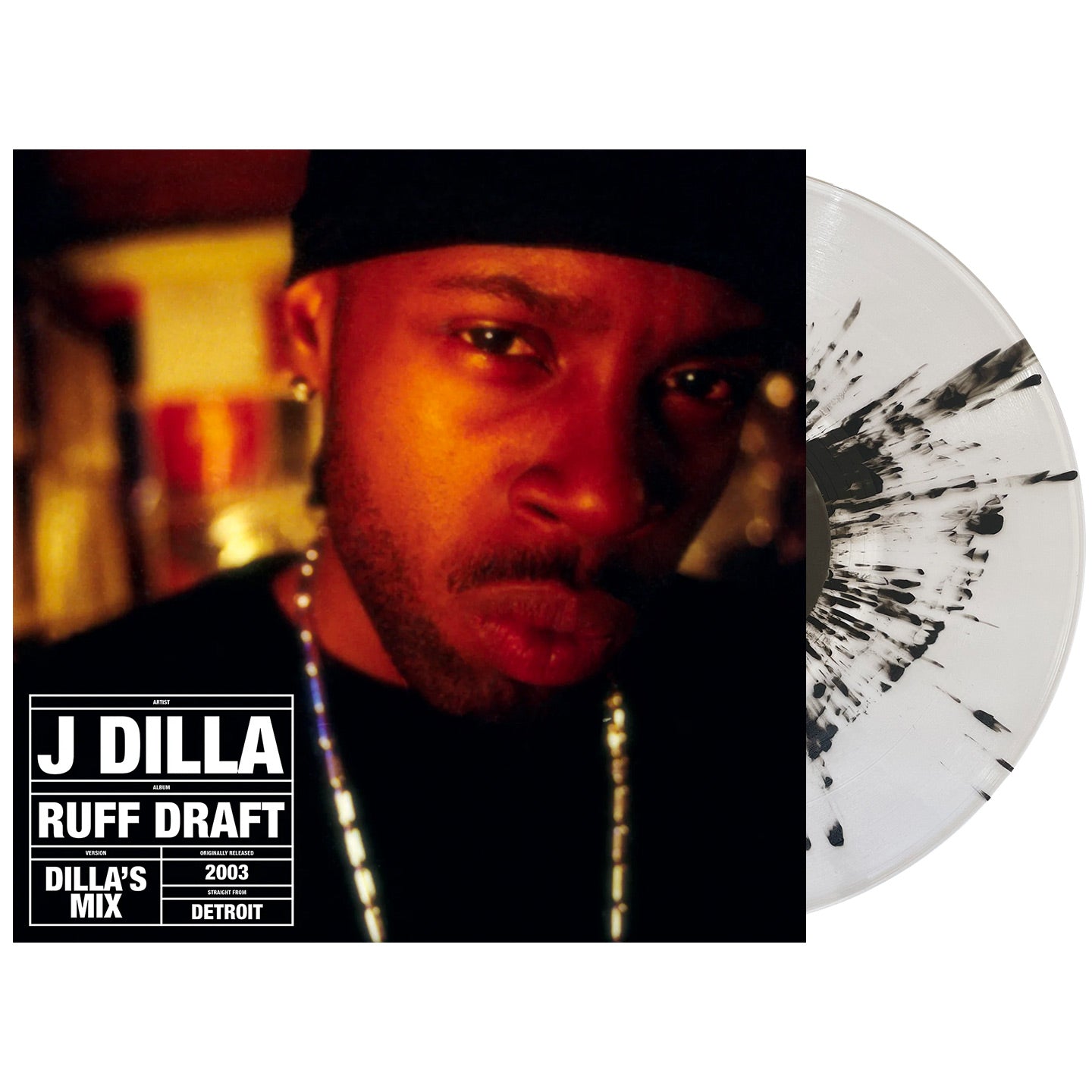 J Dilla - Ruff Draft (Dilla's Mix)
Pay Jay
Regular price

Sale price

$28.00 USD

Unit price

per
Shipping & Billing
Dilla's original mixes for Ruff Draft, released on Pay Jay Records in 2018.

Color Vinyl, 1/LP. Features the original Ruff Draft EP sequence on Clear Vinyl with Black Splatter
Black Vinyl, 1/LP. Features the original Ruff Draft EP sequence on Black Vinyl.

CD, 2 Disc. Contains album and instrumental versions. Booklet included.

When Ruff Draft saw its initial release in 2003, J Dilla possessed production skills on par with anyone in hip-hop – technically and creatively. "At the top of his game," says longtime friend and collaborator, Karriem Riggins. After years of building while modestly deferring to others of both greater and lesser notoriety, Dilla finally completed the first solo endeavor on his own label, entirely on his own terms. The project would go on to spur his collaborative album with Madlib - Jaylib's Champion Sound - and would first showcase the template that he would take to his greatest heights with 2006's Donuts. This definitive reissue of Ruff Draft takes Dilla's recently discovered mixes of the album – only ever issued on the rare, original vinyl EP – and restores his vision for the project... "straight from the mothafuckin' cassette," as he phrased the sound he was going for on the intro.
LP1 presents Dilla's EP as it was originally released, LP2 (from the out of print 2LP version) presents the alternate sequence that Dilla had for the project, with tracks un-issued in 2003. 2CD comes with both sequences on disc 1, with bonus instrumental disc. Author Ronnie Reese details Dilla's story in a booklet complete with never before published photographs from the Ruff Draft photo session by Dilla collaborator Waajeed. 

Ruff Draft, like 2016's The Diary, sees release on the Pay Jay, the official imprint of the Estate of James Yancey, founded on behalf of Maureen "Ma Dukes" Yancey, John "Illa J" Yancey, Monica and Ty-monae Whitlow, Joylette Hunter and Ja'mya Yancey.