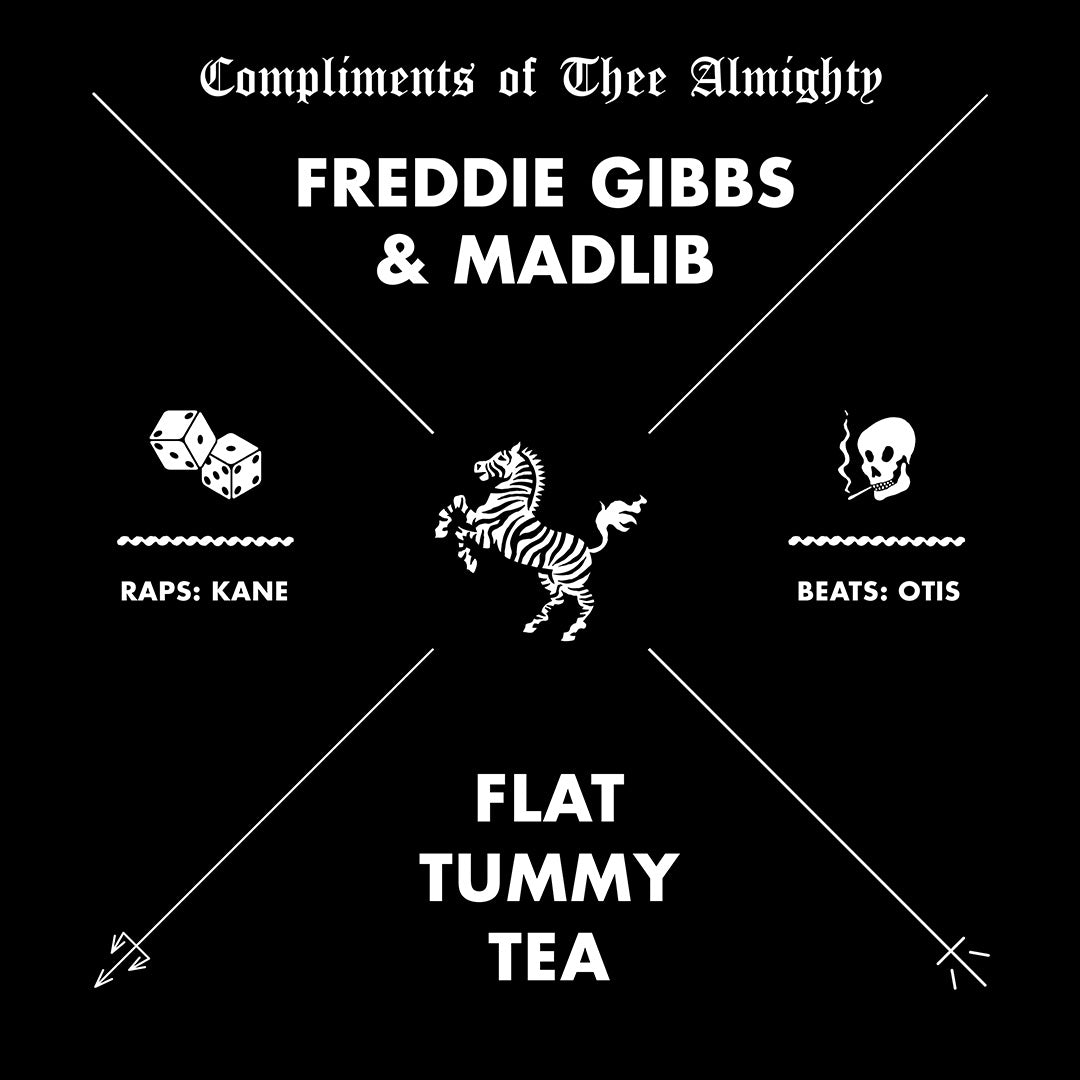 Freddie Gibbs & Madlib - Flat Tummy Tea
Madlib Invazion
Regular price

Sale price

$13.00 USD

Unit price

per
Shipping & Billing
"Flat Tummy Tea" b/w "Bandana" feat. Assassin, with instrumentals and bonus beats. 
A1. Flat Tummy Tea
A2. Flat Tummy Tea Instrumental
A3. The Calm Before... (Bonus Beat)
B1. Bandana feat. Assassin
B2. Bandana Instrumental
B3. Belly of the Beast (Bonus Beat)

Note: Limited-edition (500) hand-printed and numbered covers, sold out.