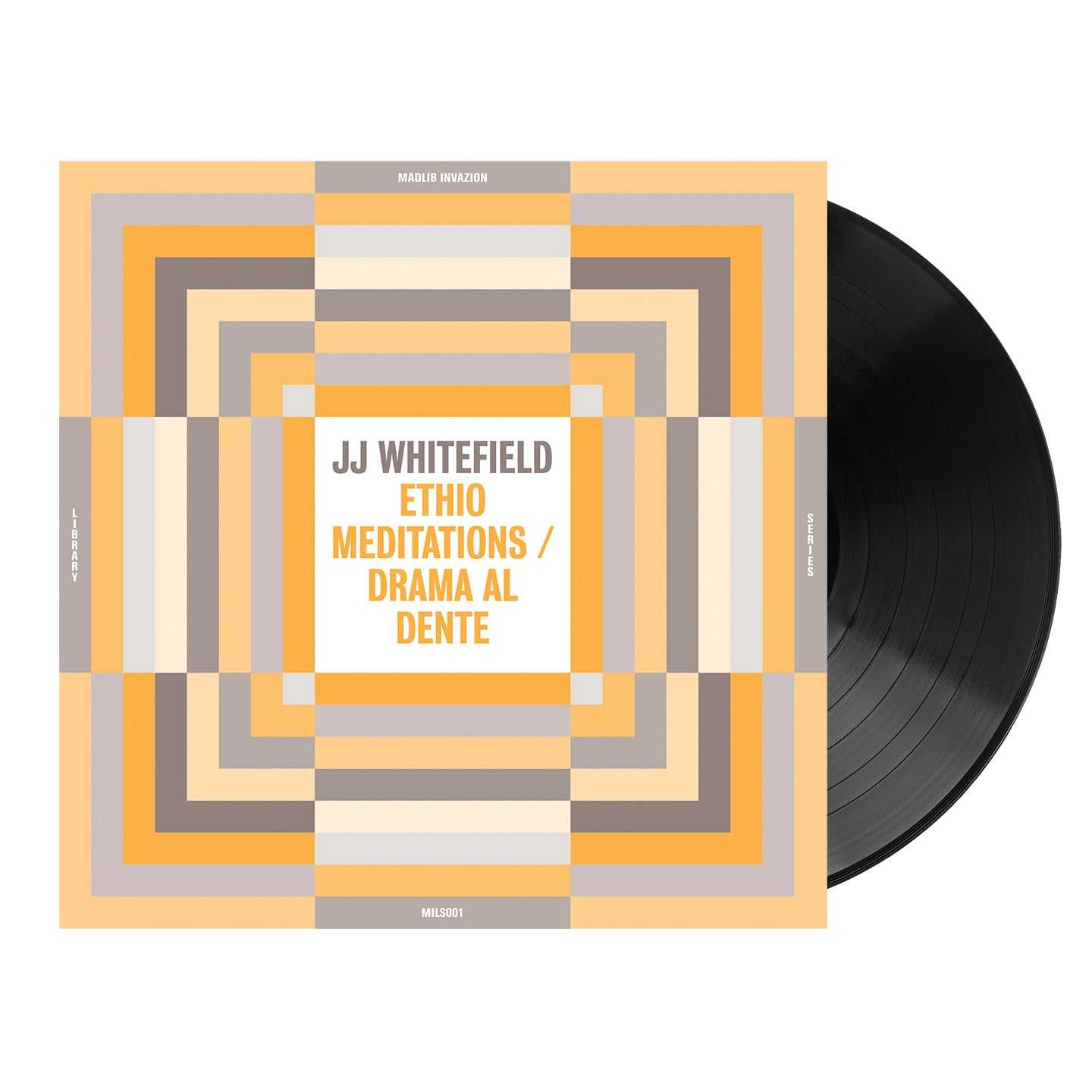 JJ Whitefield - Ethio Meditations / Drama Al Dente (Madlib Invazion Music Library Series #1)
Madlib Invazion
Regular price

Sale price

$25.00 USD

Unit price

per
Shipping & Billing
Vinyl, 1/LP black vinyl, with wav download. Shipping now.

Entry #1: JJ Whitefield (Poets of Rhythm/Whitefield Brothers/Karl Hector) takes on Ethiopian Jazz and Psychedelic Funk.
First in a series of music library releases, with future volumes produced by DJ Muggs, J-Zone, and Karriem Riggins, among others. These will be released on the first Friday of each month beginning with JJ Whitefield's Ethio Meditations / Drama Al Dente in June 2023.

Madlib Invazion Music Library Series was created by Madlib and Egon to give their creative friends a chance to stretch out and indulge in whatever type of music they wanted. This music was created for easy, one-stop clearance in film and television synchronization usage and for sampling. Multi-track files are available upon request for key projects. You can also enjoy these albums in the way that many do with the best of the best vintage library catalogs – listen, ponder, repeat.
19 tracks / TRT: 39 min, 31 sec. The album cover is orange, white, gray.
Madlib Invazion Music Library Youtube | Spotify
Madlib Invazion MILS-001