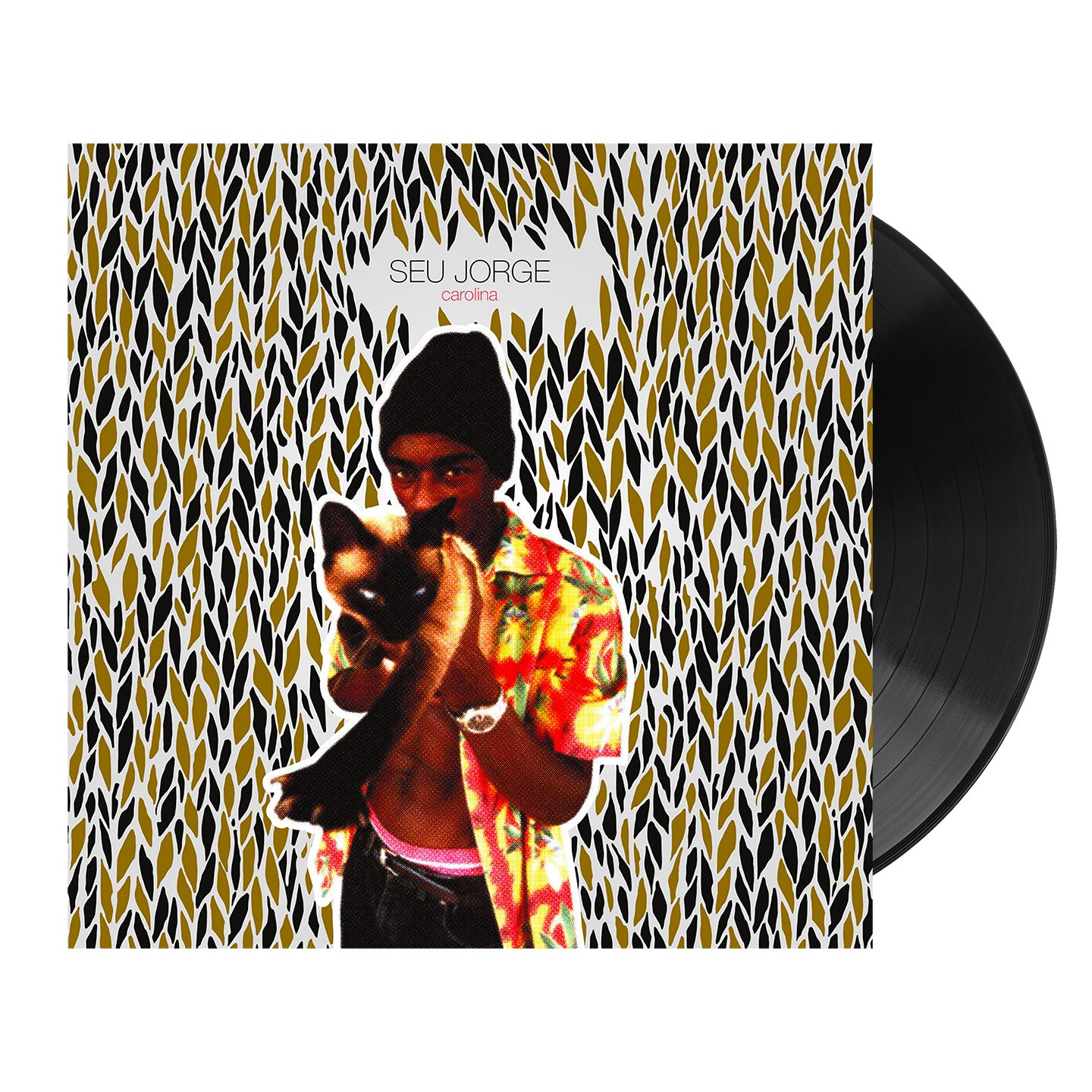 Seu Jorge - Carolina
Mr. Bongo
Regular price

Sale price

$25.00 USD

Unit price

per
Shipping & Billing
Vinyl, gatefold, 1/LP. Official Mr Bongo reissue. 
Carolina is the Brazilian virtuoso Seu Jorge's debut full-length album from 2002. Originally released under the title Samba Esporte Fino, its release and subsequent international acclaim dovetailed with Seu Jorge's ascent into movie stardom. He is probably best known outside of Brazil for his work on Wes Anderson's 2004 film 'The Life Aquatic with Steve Zissou', in which he played a starring role and his Portuguese covers of David Bowie records were a highlight of the soundtrack. Having initially found fame thanks to his standout performance as Knockout Ned in the revered movie 'City of God'. 'Carolina' would cement his global fame and launch an illustrious musical career that has earnt him a Grammy nomination.
Co-produced by Mario Caldatto of Beastie Boys fame (and Bandana fame!) the album presented a vibrant, contemporary combination of samba and funk, backed by guitar, bass, drums, percussion, and horns. It kicks off with one of Seu's most loved tracks "Carolina," a feel-good classic with timeless energy, ending in a sing-along crescendo. Other highlights included the Brazilian-Funk of "Mangueira" reminiscent in places of Tim Maia with its 80s inspired vibe, and the catchy jazzy-samba of "Tu Queria" which always ignites the dance floor.