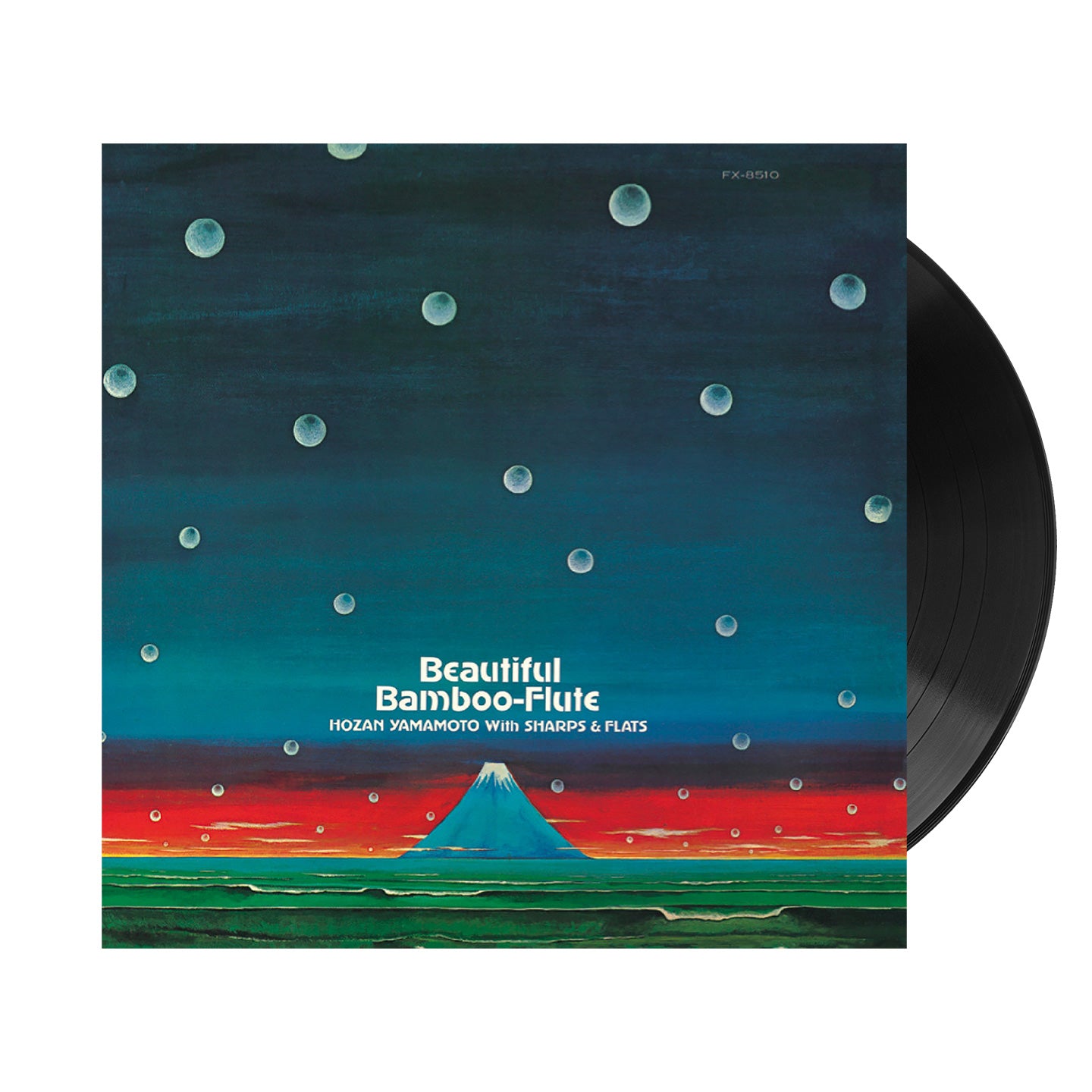 Hozan Yamamoto With Sharps & Flats - Beautiful Bamboo-Flute
Mr. Bongo
Regular price

Sale price

$25.00 USD

Unit price

per
Shipping & Billing
Vinyl, gatefold, 1/LP. Official Mr Bongo reissue.
Seminal Japanese jazz album from 1971. Journeys through jazz fusion, soul and big band moods. Impossible to obtain in its original format, these days.
Hozan Yamamoto was recognized as a "living national treasure" by the Japanese government in 2002. This highly sought-after album from the Japanese wood flute player is more upbeat and swinging than some of his other records. The big band he recorded this album with (Sharps & Flats) played a big part in the genesis of the album's groove. Forming in 1951, they helped to make jazz popular in Japan after World War II. Yamamoto's flute lines weave over the heavy brass sound and groove, creating an MPS label blending of funky jazz and Japanese vibes. The closest comparison would be Dorothy Ashby's grooviest albums for Chess / Cadet – substituting Yamamoto's flute for the harp.