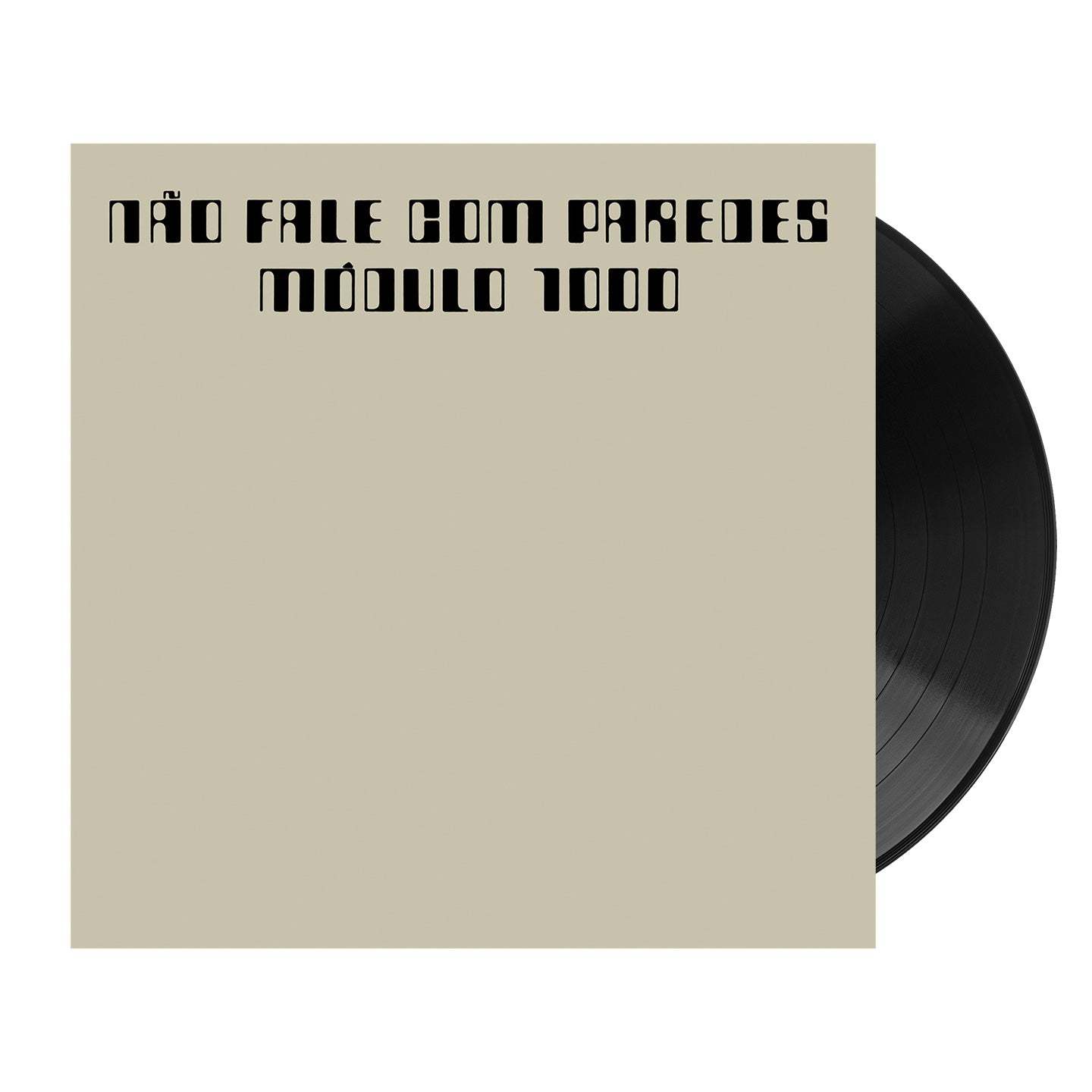 Módulo 1000 - Não Fale Com Paredes
Mr. Bongo
Regular price

Sale price

$31.00 USD

Unit price

per
Shipping & Billing
Vinyl, gatefold, 1/LP. Official Mr Bongo reissue.
Módulo 1000 were not messing around when they made Não Fale Com Paredes. It holds its own, not just as a raw, heavy, experimental "Brazilian" psychedelic rock album, but as a raw, heavy, experimental psychedelic rock album, full-stop!
Formed in Rio de Janeiro in 1969, Módulo 1000 honed their craft as the house band in clubs and resorts in São Paulo where they predominantly covered American artists such as Jimmy Hendrix as well as British giants, Led Zeppelin. After acquiring a taste for fame following the performance of one of their tracks at the Rio International Song Festival, the band focussed their attention on composing original material. Their manager, Marinaldo Guimarães, encouraged the band to explore their experimental and creative sides. This, in parallel with the explosion of experimental music in Brazil, resulted in the band performing alongside heavyweights such as O Têrço; there was a happening in the air.
Módulo 1000 recorded just one album. Released on Top Tape records in 1972, it featured Eduardo Leal on bass, Candido Faria on drums, Daniel Cardone on guitar, violin and vocals, and Luiz Paulo Simas on organ, piano, and vocals. Não Fale Com Paredes was produced by the popular DJ, Ademir Lemos, and came housed in a fold-out cover featuring tripped-out artwork and design by Wander Borges. However, due the uncompromising nature of its wild, heavy psychedelic rock sound, the album was destined not to be played on the radio in Brazil. Rumours suggest that the label didn't understand the album, and as a result, it wasn't promoted or marketed. Thus, like many other underground cult classics, it was lost in the ether, only later to be rediscovered by a new audience at a different time.
One thing is certain, you definitely know when you've heard Módulo 1000. The sound is raw, heavy and at points quite aggressive, more Black Sabbath than Os Mutantes. It floats between psychedelic rock, prog rock, early metal, and dare we say, displays elements of proto-math-rock.