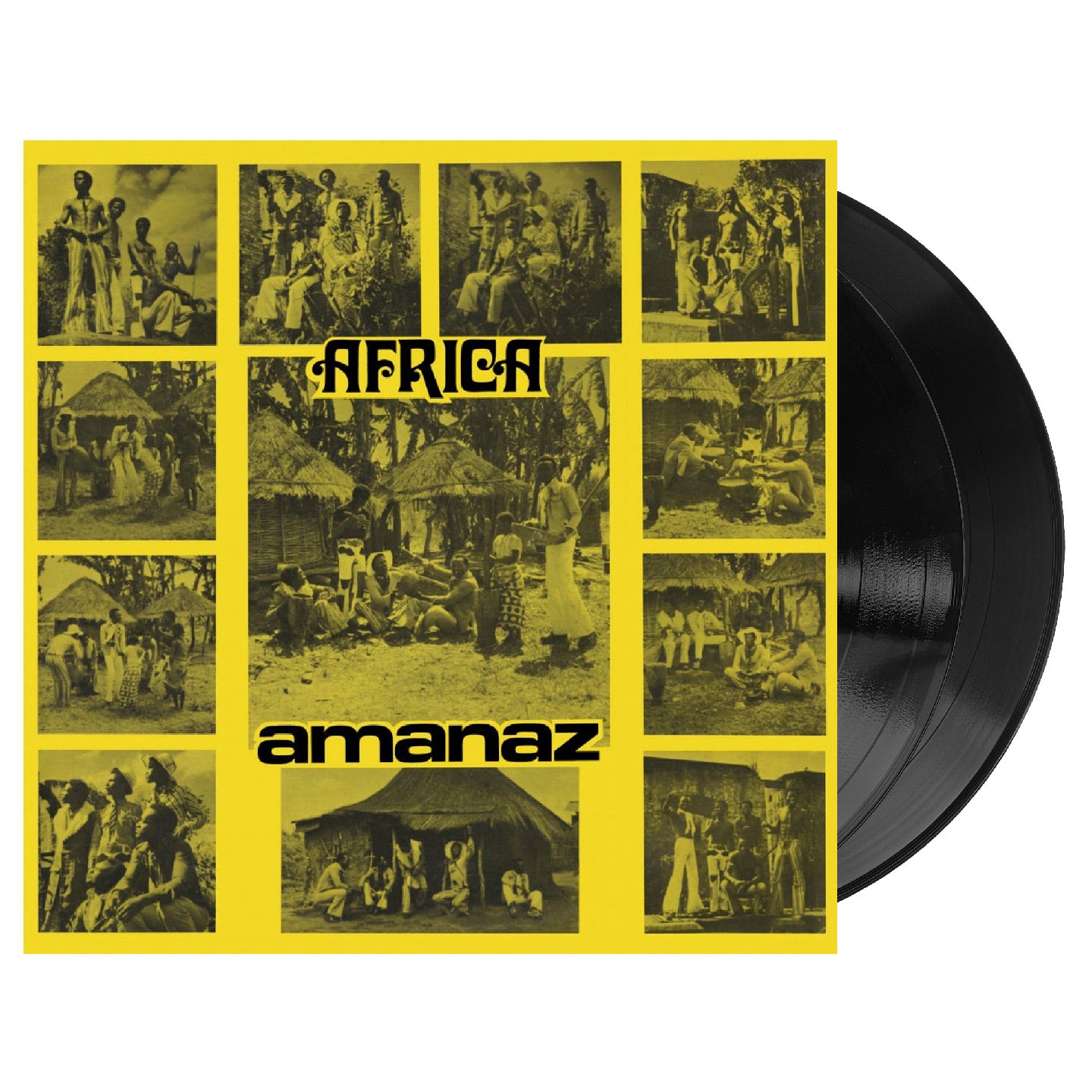 Amanaz - Africa
Now-Again
Regular price

Sale price

$30.00 USD

Unit price

per
Shipping & Billing
Vinyl, 2/LP vinyl + WAV download. This set contains both the dry and reverb mixes of the album.

CD, 2CD set containing both mixes, booklet, 9-panel eco-wallet.

Originally released in 1975, this is the articulation of Zambia's "Zamrock" ethos: it came from the mines; its musicians were anti-colonial freedom fighters, it envelops Zambian folk music traditions. And it rocks.

The 12-track album was given two separate mixes and two separate presses. One version is dry, with the vocals and drums mixed loud. The other slathered in reverb, with the vocals and drums disappearing into the mix, and with the guitar solos mixed much louder. This LP, CD, and the digital download contain both mixes, with 24-tracks total. When we sell out of the 2LP and 2CD versions of Africa Now-Again will not repress them, and only the dry version of the album will be made available. This is your last chance to get both versions of the album at a value price.
CD contains an extensive booklet containing an essay on the album and detailing the history of the Zamrock scene and this album, with notes from Amanaz's Isaac Mpofu and Keith Kabwe and rare photos.
Contains the songs "Khala My Friend," and "Nsunka Lwendo" sampled by Travis Scott for "Sirens."