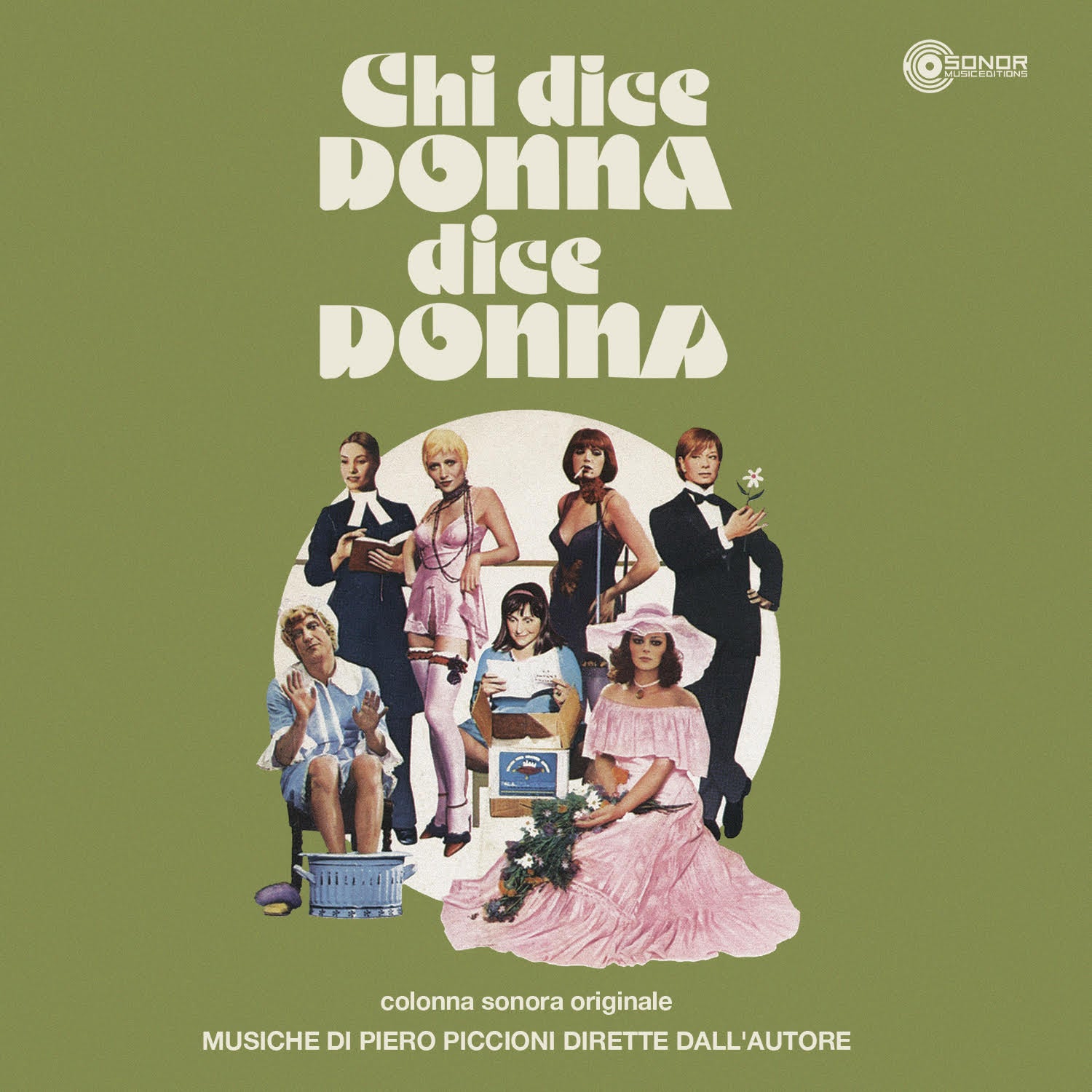 Piero Piccioni - Chi Dice Donna Dice Donna OST
Sonor Music Editions
Regular price

Sale price

$20.00 USD

Unit price

per
Shipping & Billing
Vinyl, 7-inch. Limited 500 copies.

Sonor Music Editions collection
Sonor Music Editions proudly unveils the previously unreleased soundtrack of the 1976 sexy-comedy film Chi Dice Donna Dice Donna, directed by Tonino Cervi.
The music is signed here by the legendary Italian giant of film music, Maestro Piero Piccioni, and it's just unbelievable. This rich EP reissue includes the sweet and romantic Downtempo Funk of "Svezia" theme, previously released on a very rare original 45 single, and 3 totally unreleased cuts from the session that swing between the refined and golden Piero Piccioni's music taste and the groovy, funky vibes of 'Commedia all'Italiana' soundtrack music at his best.
Remastered from the original master tapes.