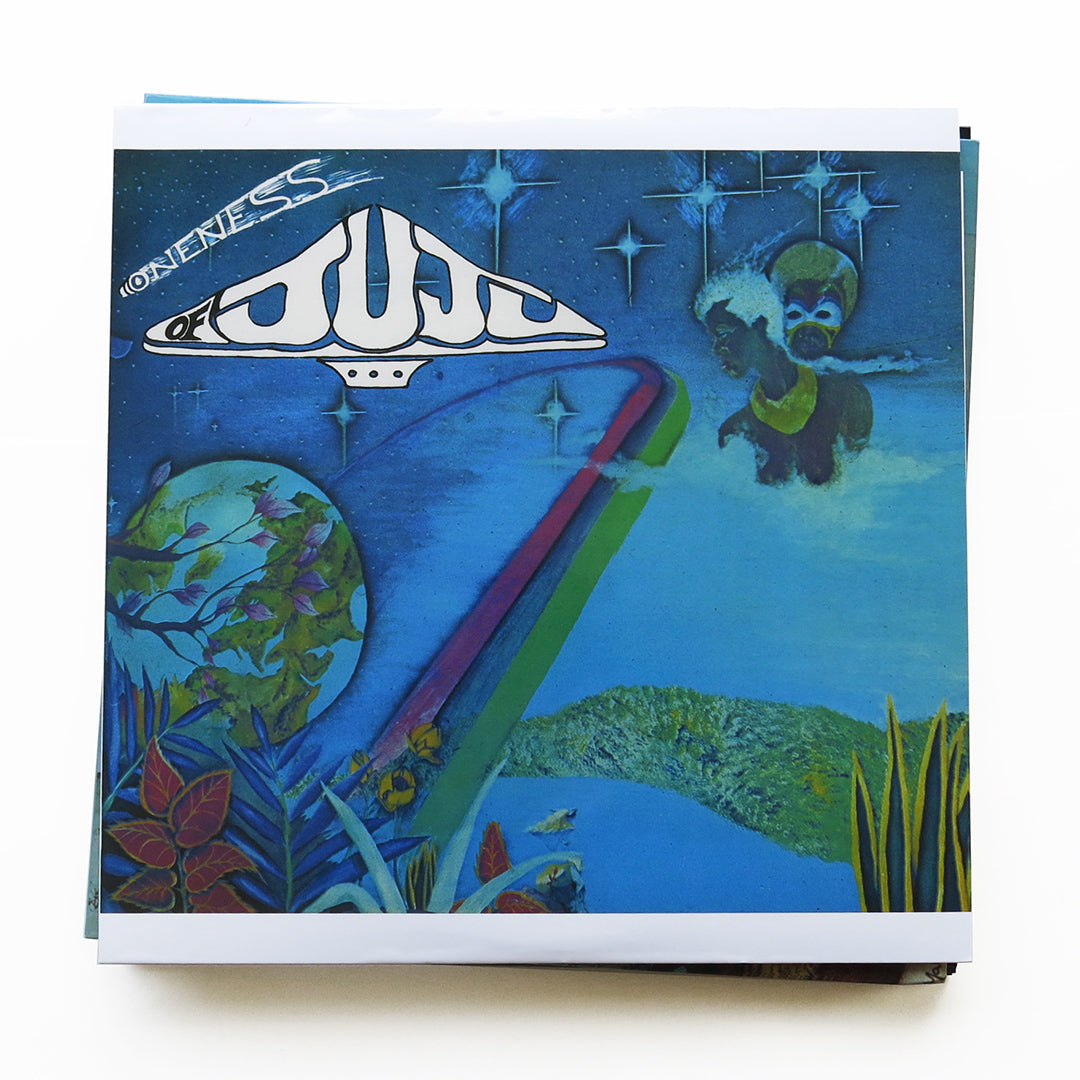 Oneness of Juju - Space Jungle Luv
Now-Again
Regular price

Sale price

$25.00 USD

Unit price

per
Shipping & Billing
Vinyl, 1 LP. Oneness of Juju's cosmic second album, featuring Joe Bonner. Originally released by Black Fire, 1976.

Jimmy Gray spent nearly three decades pushing boundaries as a Black American promoter, distributor and, finally, record label owner with the label Black Fire which he founded in 1975. Together with Oneness of Juju's leader James "Plunky Nkabinde" Branch, Gray oversaw sixteen releases on Black Fire Records between 1975 and 1996.
Now-Again has reissued the label's key titles, all were lacquered – most directly from master tape – by engineer Bernie Grundman.
1. River Luv Rite (Lon Moshe, Plunky Nkabinde, Muzi Nkabinde, Melvin Glover, Ronnie Toler, Eka-Ete, Allababa) 8:03
2. Follow Me (Plunky Nkabinde, Ronnie Toler, Eka-Ete) 4:57
3. Soul Love Now (Plunky Nkabinde, Muzi Nkabinde) 4:50
4. Space Jungle Funk (Melvin Glover, Plunky Nkabinde) 9:36
5. The Connection (Plunky Nkabinde) 3:18
6. Love's Messenger (Melvin Glover, Eka-Ete) 3:07