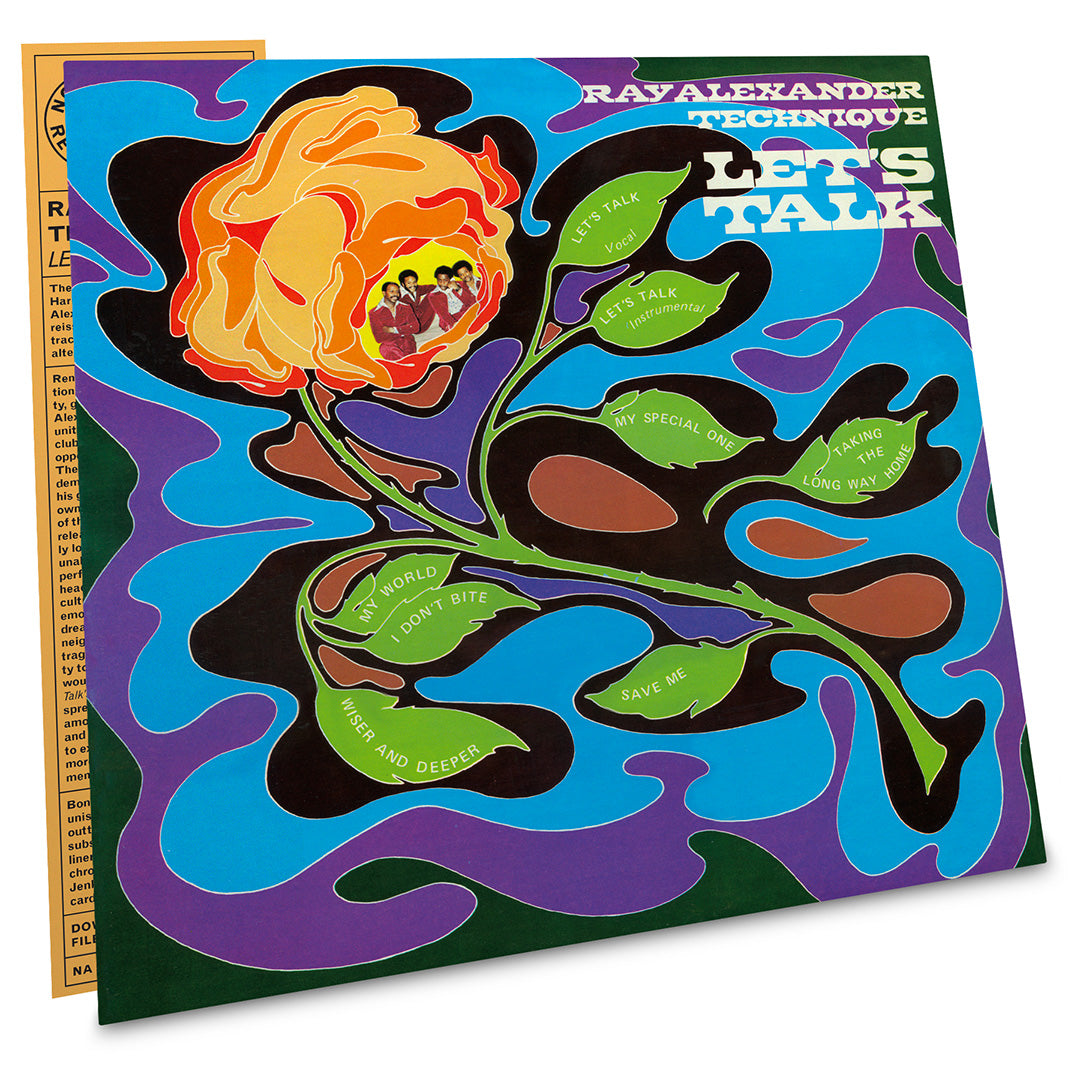 Ray Alexander Technique – Let's Talk
Now-Again
Regular price

Sale price

$50.00 USD

Unit price

per
Shipping & Billing
2/LP gatefold vinyl.
The elusive gemstone of 1970s Harlem soul and funk from the Ray Alexander Technique – officially reissued for the first time with bonus tracks and previously unreleased alternate mixes.
Renowned for its enviable combination of musical muscle and malleability, guitarist/songwriter Raymond Alexander Jenkins' tight four-piece unit was so revered on the uptown club circuit that it was offered the opportunity to serve as the Apollo Theater house band. Jenkins demurred, hopeful and confident in his group's chances at making it on its own, and Let's Talk is the sublime result of their hard work.
Independently released and recorded with a distinctly lo-fi charm, it is a collection of unabashedly sincere songs that perfectly encapsulates the era's heady milieu of Black pride and cultural awareness, and the plaintive emotion of struggling to realize dreams whilst navigating a city and neighborhood in decline.
Personal tragedy coupled with Jenkins' inability to gain traction as a musician, would haunt him for years. But Let's Talk's reputation would eventually spread via word-of-mouth praise amongst soul and funk connoisseurs and record collectors. Now elevated to exalted status, it may finally be more widely appreciated as a testament to Jenkins' gifts.
Bonus second LP - previously available only to subscribers and offered here -  contains previously unissued alternate mixes and studio outtakes. LP package also features liner notes by Jeff "Chairman" Mao chronicling the band's and Raymond Jenkins' inspiring story. Download card for WAV files included with LP.

Now-Again Reserve • Each release comes with an exclusive 7" or 12" of music only included with the Now-Again Reserve edition • Download card for WAV files of the album • Booklet with extensive liner notes detailing the history of the album. • Remastered by Elysian Masters head engineer Dave Cooley in Los Angeles, delicately lacquered by Electric Mastering in London and perfectly pressed by Independent Record Pressing in Bordentown, New Jersey. • Vinyl gatefold jackets made in North America with OBI strip and resealable bag; CDs made in North America as 6-panel eco-wallets • Each of these albums are produced with the direct participation of their creators, all of whom saw their original albums' releases disappear into the ether.