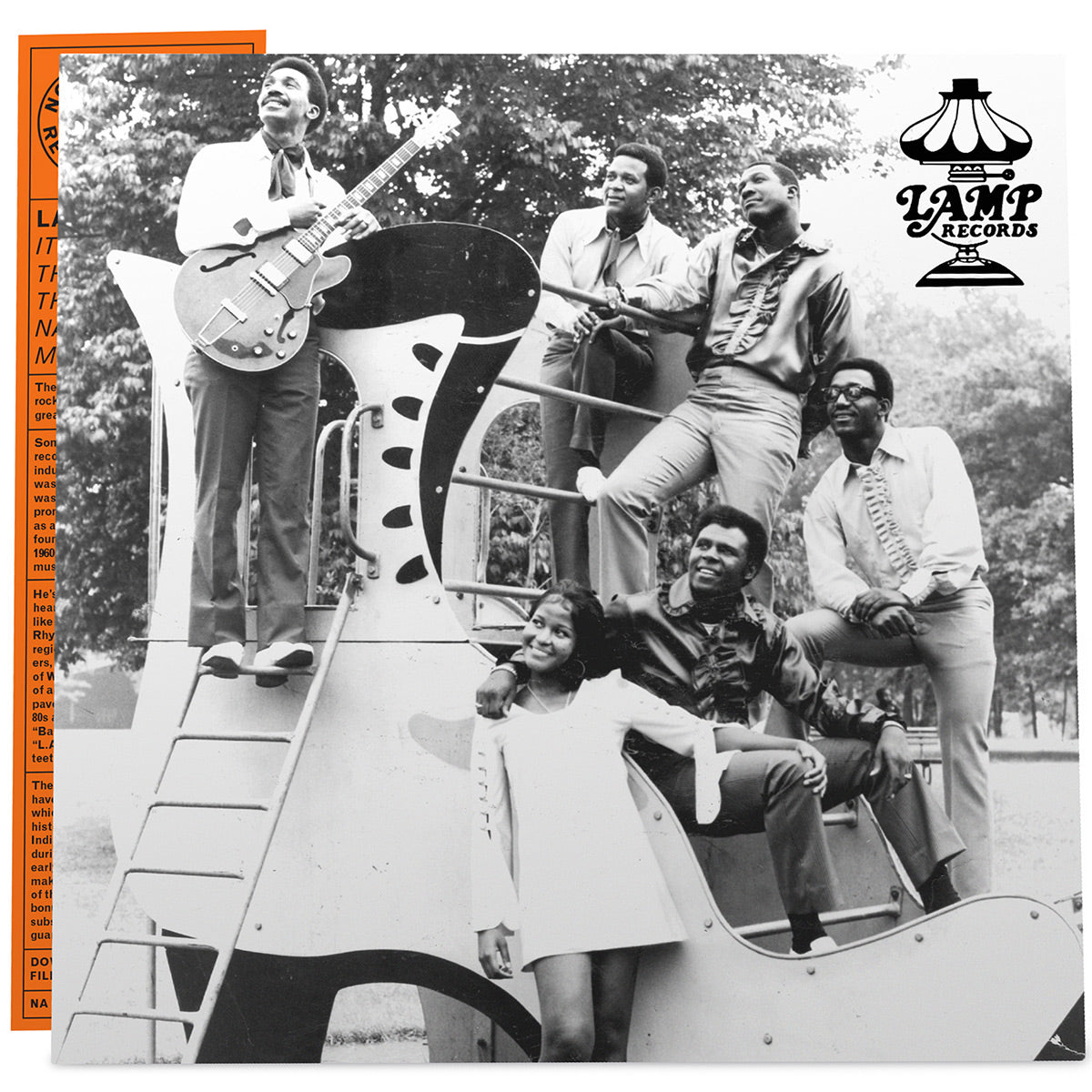 Various - LAMP Records - It Glowed Like The Sun: The Story of Naptown's Motown, 1969-1972
Now-Again
Regular price

Sale price

$60.00 USD

Unit price

per
Shipping & Billing
3/LP gatefold vinyl.
The collected soul, funk, gospel and rock releases from Indianapolis' greatest label.
Sometimes, all it takes is one man to recognize a city's potential for an industry. In Indianapolis, that man was Herb Miller, and his business was soul and funk. He came to prominence long after Indy's allure as a jazz destination waned. He founded LAMP Records in the late 1960s to wake Naptown from its musical slumber.
Miller served a critical role in city's burgeoning soul and funk scene, providing not only financial backing, but acting as a one-stop, record-making shop for artists that had, to that point, been doing it all themselves. He's the Berry Gordy you've never heard of.
His roster – national acts like the Vanguards and Ebony Rhythm Band alongside talented, regional acts such as the Moonlighters, Montiques, Pearls and the Words of Wisdom Truth Revue – rivaled that of any American independent and paved the way for the ascension of 80s and 90s hitmakers Kenneth "Babyface" Edmonds and Antonio "L.A." Reid, both of whom cut their teeth with LAMP alumnus.
The LAMP label is the reason we have a perfect window through which one can view the vibrant history, culture, and politics of Indianapolis' black community during the tumultuous late 1960s and early 1970s. Now-Again's Eothen Alapatt started its work collating LAMP's releases two decades ago. The exhaustive work over the intervening years is shown in an oversized, 24 page 12 x 12 booklet that details LAMP's trajectory and that of its artists; the music is presented as a 2LP set; a bonus third LP, previously available only to subscribers and offered here, presents a full Vanguards album. Download card for WAV files includes the entirety of the label's recordings, over four hours of music.
Now-Again Reserve • Each release comes with an exclusive 7" or 12" of music only with the Now-Again Reserve edition • Download card for WAV files of the album • Booklet with extensive liner notes detailing the history of the album. • Remastered by Elysian Masters head engineer Dave Cooley in Los Angeles, delicately lacquered by Electric Mastering in London and perfectly pressed by Independent Record Pressing in Bordentown, New Jersey. • Vinyl gatefold jackets made in North America with OBI strip and resealable bag; CDs made in North America as 6-panel eco-wallets • Each of these albums are produced with the direct participation of their creators, all of whom saw their original albums' releases disappear into the ether.