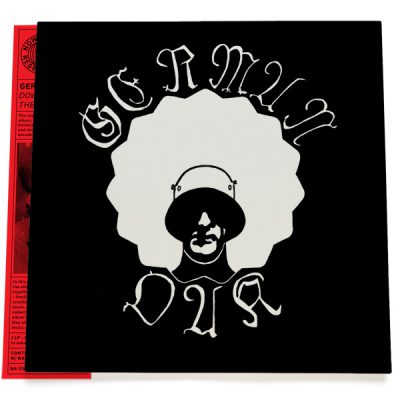 German Oak - Down In The Bunker
Now-Again
Regular price

Sale price

$50.00 USD

Unit price

per
Shipping & Billing
The most mysterious Krautrock album, German Oak has been fetishized and demonized, lauded and misunderstood for nearly four decades.
In this definitive Reserve edition of the album, the German Oak trio – together again after 30 years apart – have approved the remastering of their 70s music; finally tell the story behind the creation of their dark, brooding album - and the occult-obsessed record collector behind the original album's release and its myth - and they share previously unreleased music and photos.
2 LP with bonus 3rd LP available only with the Now Again Reserve edition; 3 CD - included with the subscription - contains even more music.
Now-Again Reserve: Each release comes with an exclusive 7" or 12" of music only issued with the Now-Again Reserve edition • Download card for WAV files of the album • Booklet with extensive liner notes detailing the history of the album. • Remastered by Elysian Masters head engineer Dave Cooley in Los Angeles, delicately lacquered by Electric Mastering in London and perfectly pressed by Independent Record Pressing in Bordentown, New Jersey. • Vinyl gatefold jackets made in North America with OBI strip and resealable bag; CDs made in North America as 6-panel eco-wallets • Each of these albums are produced with the direct participation of their creators, all of whom saw their original albums' releases disappear into the ether.