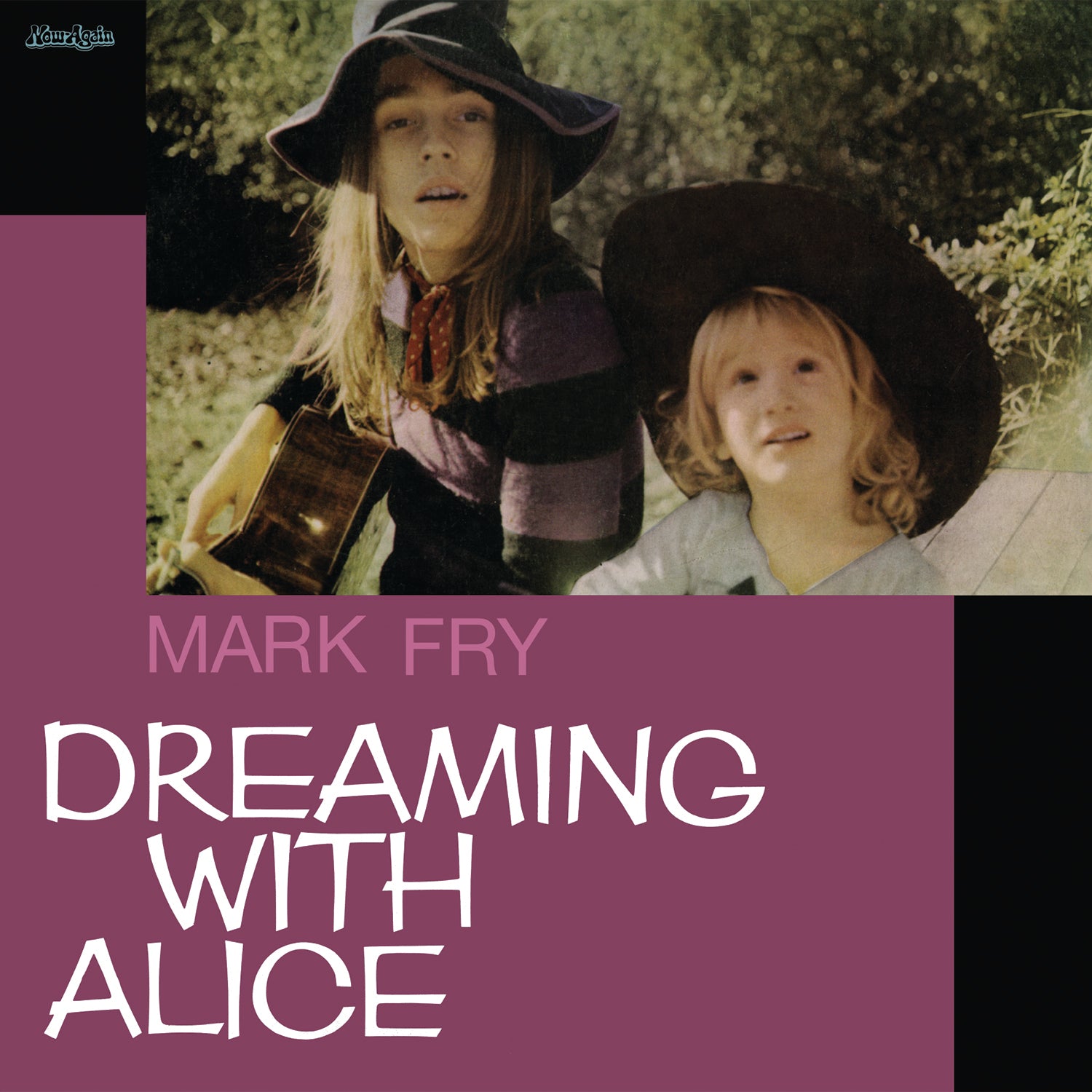 Mark Fry - Dreaming With Alice (All Analog Master Edition)
Now-Again
Regular price

Sale price

$18.00 USD

Unit price

per
Shipping & Billing
1/LP vinyl. | Now-Again Reserve
The definitive reissue of an album equal parts pastoral folk and contemplative psychedelic; perhaps the reason the term "acid-folk" exists; one of rock's rarest and most sought-after albums. This is the single LP version issued by Now-Again after the Now-Again Reserve Edition of Alice sold out.  
The first time since 1971 that this album has been pressed from the original master tapes, recently discovered in Italy.
Lacquered directly from tape in an all-analog transfer by Bernie Grundman.
Mark Fry was 19 - recently graduated from high school and in Italy studying painting - when he walked barefooted into RCA's Italian subsidiary, played some songs he'd written on his guitar and was signed to record the album that would become legend.
The first recordings he made proved stuff, so he was paired with members of the Scottish band Middle of the Road, who were in Rome while under contract to RCA Italiana. Convening in a basement home studio with two 4-track reel-to-reel recorders, Mark's visions coalesced in a dreamy, airy manner - "Nick Drake meets Dr. Strangely Strange with a touch of Lewis Carroll" The Word Magazine would later write.
Pressed in small amounts for Vincenzo Micocci's RCA sublabel IT, Alice remained an out of reach masterpiece for many but its creator, who returned to England in 1971 and subsequently traveled the world, playing music, sometimes recording and painting.
By the time of its rediscovery, its master tapes were assumed lost. This pristine transfer reveals nuances not heard on anything but original IT pressings. It is now available as a single LP in a standard jacket, and does not include a booklet  - the out of print Now-Again Reserve Edition of Alice was packaged in a gatefold and came as a 2LP set, with previously-unreleased recordings from the mid-70s on the bonus second LP. Side D included an original Mark Fry etching.  

Now-Again Reserve: Each release comes with an exclusive 7" or 12" of music only issued to the Now-Again Reserve version  • Download card for WAV files of the album • Booklet with extensive liner notes detailing the history of the album. • Remastered by Elysian Masters head engineer Dave Cooley in Los Angeles, delicately lacquered by Electric Mastering in London and perfectly pressed by Independent Record Pressing in Bordentown, New Jersey. • Vinyl gatefold jackets made in North America with OBI strip and resealable bag; CDs made in North America as 6-panel eco-wallets • Each of these albums are produced with the direct participation of their creators, all of whom saw their original albums' releases disappear into the ether.