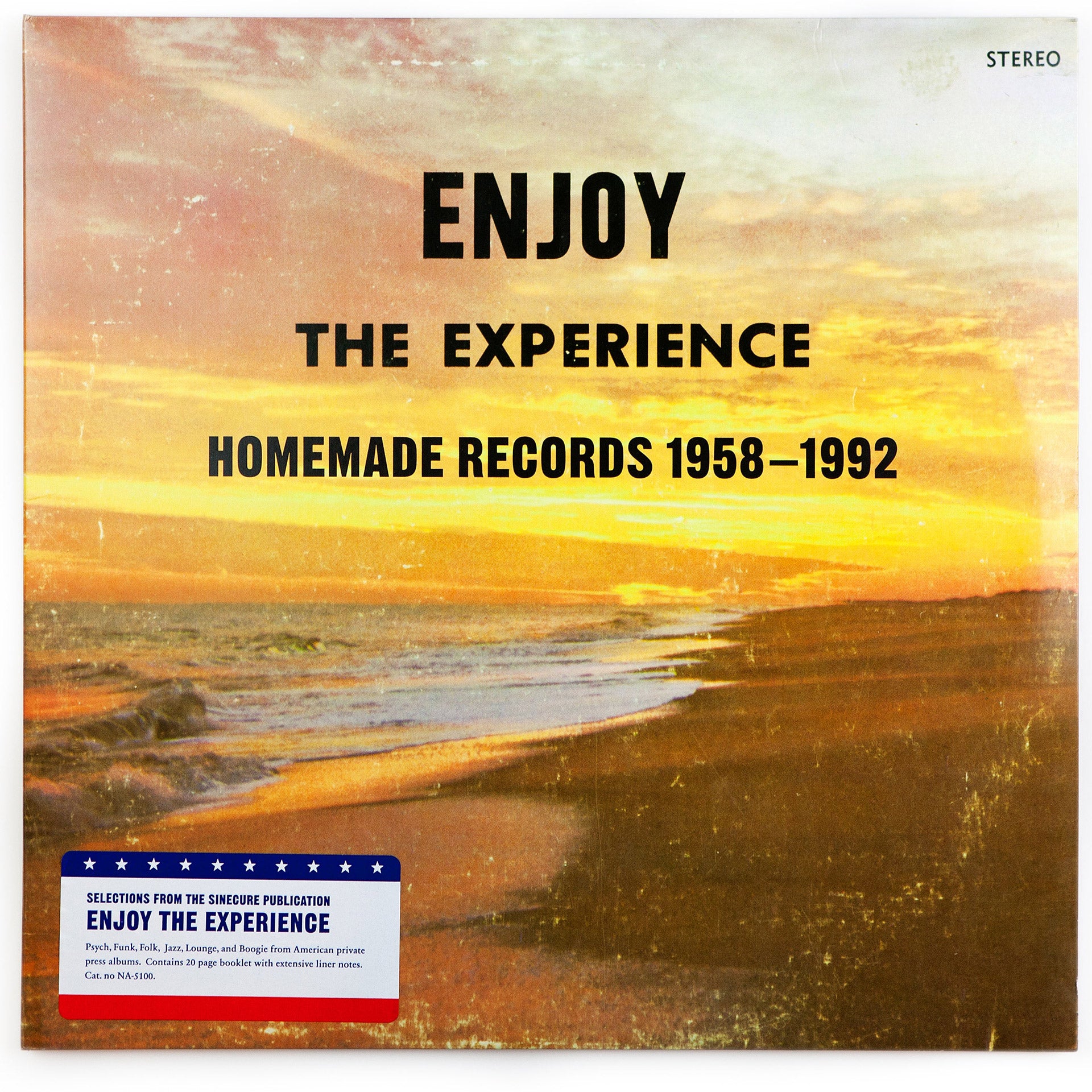 Various - Enjoy The Experience
Now-Again
Regular price

Sale price

$24.00 USD

Unit price

per
Vinyl, 2/LP with 20-p booklet with full annotation and liner notes. Independently produced psych, funk, folk, jazz, lounge, boogie and straight-up-weirdness from American private press albums. This anthology was created in tandem with the book Enjoy The Experience: Homemade Records 1958-1992 (2013, Sinecure).

Take note: this is not a novelty freak show. Contained in this anthology are examples of some of the most highly regarded rock, soul, jazz, funk and singer/songwriter albums from the 60s through the early 80s. From the awkward-yet-talented to the genius-yet-bizarre, one thing unites all musicians presented here: they sincerely hoped to become stars, they committed themselves to record, and they left themselves vulnerable to an industry not understanding of nuance, not appreciative of character.
While Enjoy The Experience the book details a forceful American cultural experience that stands in juxtaposition to the mainstream even as its creators attempted to infiltrate it, Enjoy The Experience the album shows the breadth of American creativity in a compelling, start-to-finish listen. Not all of it is easy to digest, but this music is essential to the 20th century American experience.