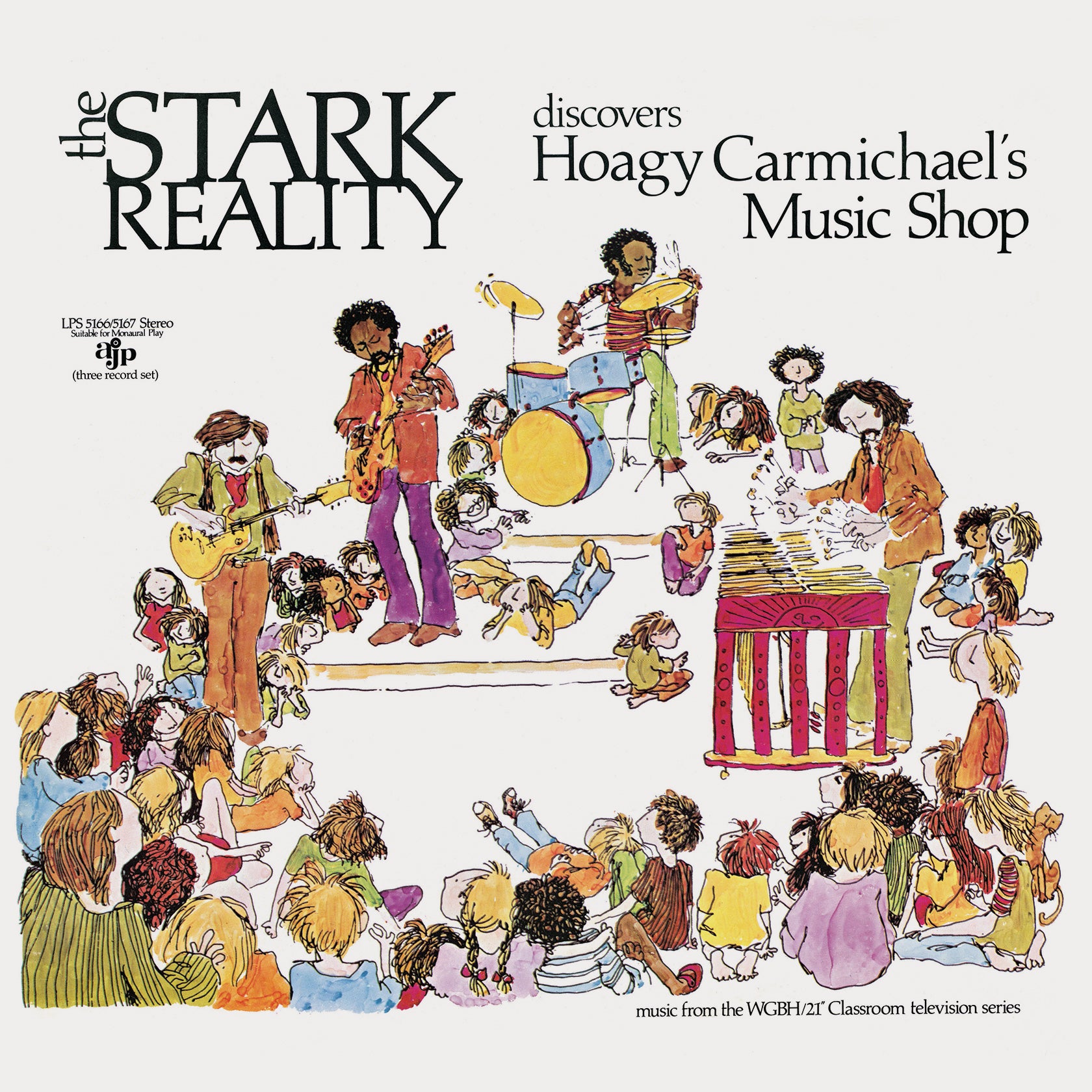 The Stark Reality Discovers Hoagy Carmichael's Music Shop
Now-Again
Regular price

Sale price

$35.00 USD

Unit price

per
Shipping & Billing
Vinyl, 2LP.  

This is the definitive reissue of The Stark Reality's Discovers The Hoagy Carmichael's Music Shop (1970), lacquered by Bernie Grundman in an all-analog transfer directly from the master tapes. Contains extensive, oversized page booklet with rare photos, liner notes and annotation.
The story of this album begins in Boston the late 1960s, with a wild jazz band landing a deal with Ahmad Jamal's nascent AJP imprint after the legendary jazz pianist heard their demo recordings. They had been tasked by the great American songsmith Hoagy Carmichael's son, Hoagy Bix Carmichael, to create interpretations of the elder Carmichael's children songs for a Mr. Rogers-themed show that the younger Carmichael was producing for local PBS affiliate WGBH.
The quartet – Monty Stark on vibes, Phil Morrison on bass, Vinnie Johnson on drums and a very young John Abercrombie on fuzz guitar – recorded an album that flopped upon its initial release and went on to become, "one of the most prized 'funk' artifacts of all time ... a project that allies Hendrix-stoned guitars, heavily-fuzzed vibraphone and Bitches Brew rhythms…" (Mojo Magazine).