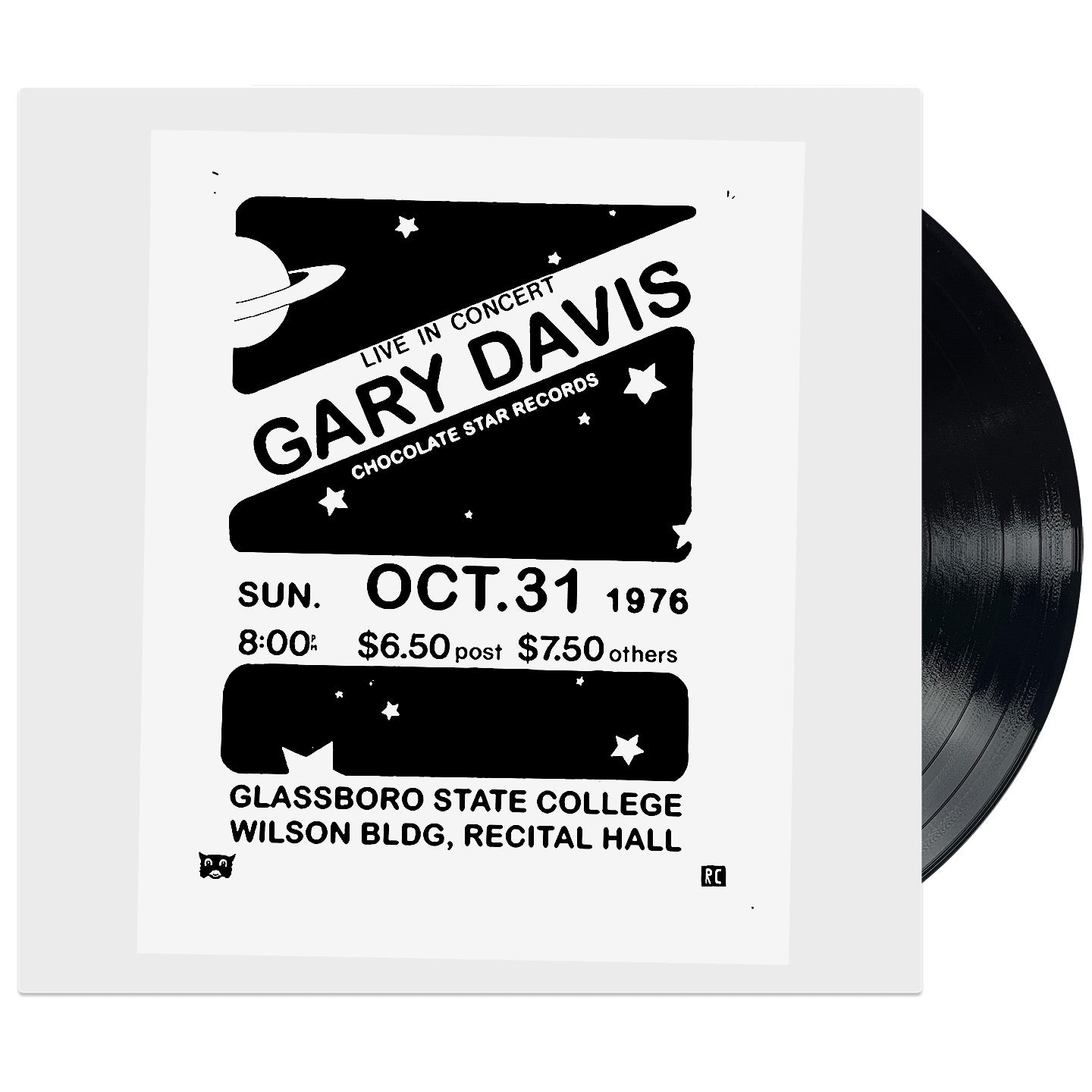 Gary Davis - Live, 1976
Chocolate Star
Regular price

Sale price

$30.00 USD

Unit price

per
Shipping & Billing
Vinyl, 1LP. White label with paste-on flyer on white jacket. Rappcats Exclusive.
Gary Davis is the polymath behind Chocolate Star Records, the label he started in Camden, New Jersey. He is one of the first people to record rap music, with NYC maverick Peter Brown and on his own. Before that, he made disco. But he's also steeped in the jazz tradition.
Gary made 200 copies of this record for Chocolate Star. It is a funky jazz set he recorded live on October 31, 1976 at New Jersey's Glassboro State College (today's Rowan University).
Gary has been a friend to us at Rappcats for many years now, and we've had many interesting conversations about his myriad interests. He's an inspiration to us, for still believing in music that comes from and finds its way back to the fringes.
"I want people who are out there struggling to know: Do not depend on other people having control over your destiny. If you wanna do it, do it!" he says," Gary told the Palm Beach New Times many years ago. "The best part is doing it, so why worry about all this other nonsense? I've always felt that way, but now I have the evidence to back up what I've been telling people all along. It gives me the credibility I deserve."
Track list:
A1. Theme, A2. Rhond.
B1. Theme of Wynn, B2. Lonely Me.