The Story of Zamrock: 8-album box set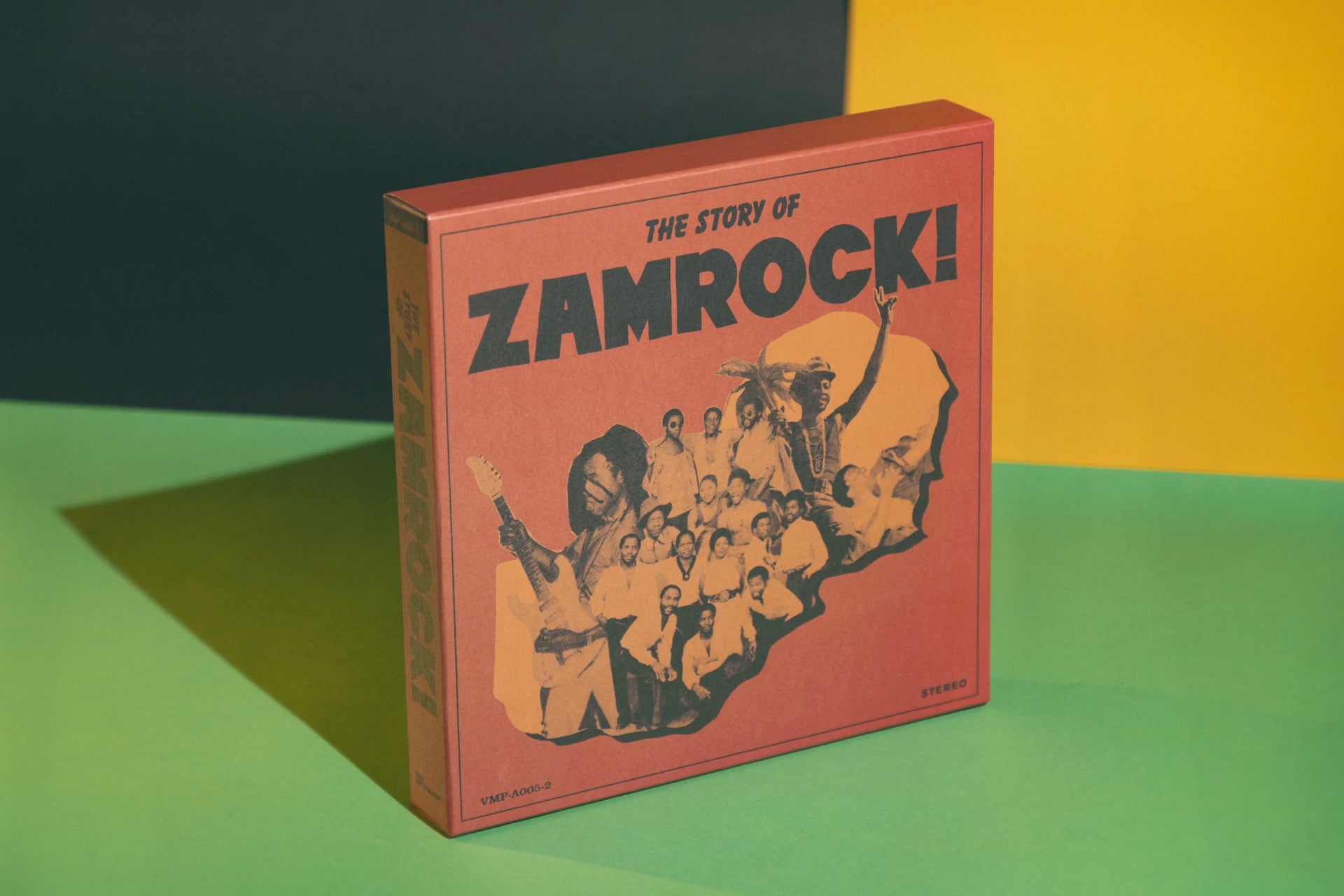 This box set was curated by Egon at Now-Again, with Moss and Calum of Strawberry Rain for Vinyl Me, Please. The 2nd Edition is limited to 1,000 copies, pressed on 180g black vinyl with heavyweight tip-on jackets.
All 8 albums in this Anthology were lovingly remastered & restored from the original masters by Dave Cooley at Elysian Masters, and pressed on heavyweight 180 gram black vinyl, these albums have never sounded better than they do in this box set. Includes 24-page booklet, featuring extensive liner notes by Calum MacNaughton of Strawberry Rain Music and newly unearthed photos.
• WITCH - Introduction (1973, original private press version)
• Amanaz - Africa (1975)
• Ricky Banda - Niwanji Walwa Amwishyo (1976)
• CrossBones - Wise Man (1976)
• 5 Revolutions - I'm A Free Man (1976)
• Ngozi Family - 45,000 Volts (1977)
• Fireballs - Dots (1978)
• Oscillations - I Can See It Coming (1978)