Houston Rap: Revised 2nd Edition
"The book that defines Houston hip-hop" – Bun B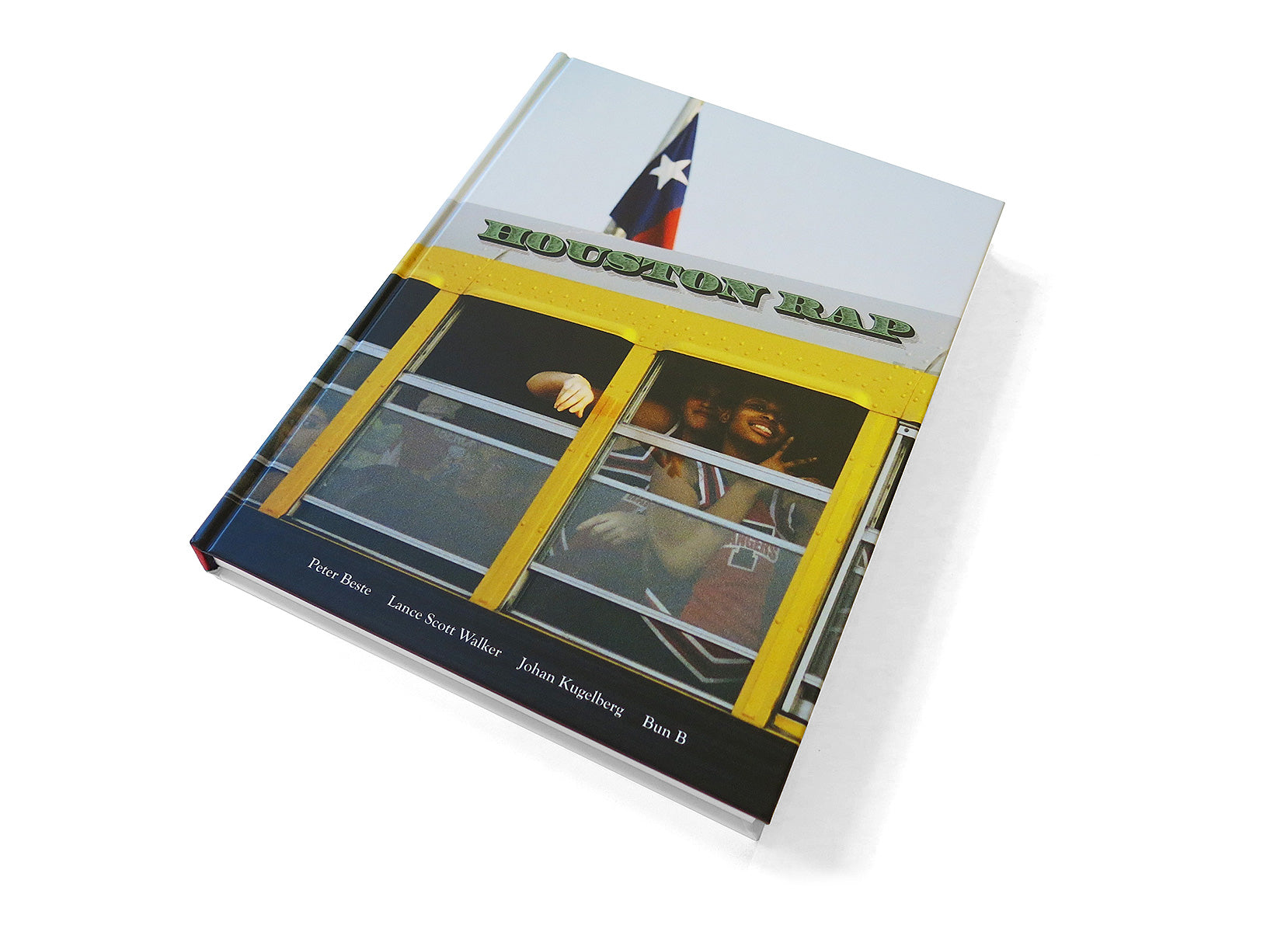 IN THE SHOP: HOUSTON RAP (DELUXE BUNDLE)
Houston Rap is an immersion into the everyday life of the Houston hip-hop community. The book features the photography of Peter Beste, who spent 9 years documenting the culture alongside writer Lance Scott Walker.
The book profiles artists such as Bun B of UGK, Z-Ro, Big Mike, K-Rino, Willie D of the Geto Boys, Lil' Troy, and Paul Wall, alongside reflections on the lives of departed legends such as DJ Screw, Pimp C, and Big Hawk. The book also features community leaders, rappers, producers, businessmen, and family members, all providing an astonishing and important insight into a great American cultural narrative, and the second edition features even more details into this astonishing and influential scene.
The deluxe bundle edition (limited to 1000 copies) contains a signed print by Peter Beste, 2/LP and 2/Cassette versions of DJ Screw The Legend fully licensed from Bigtyme Records.