Gang$ter Music at Rappcats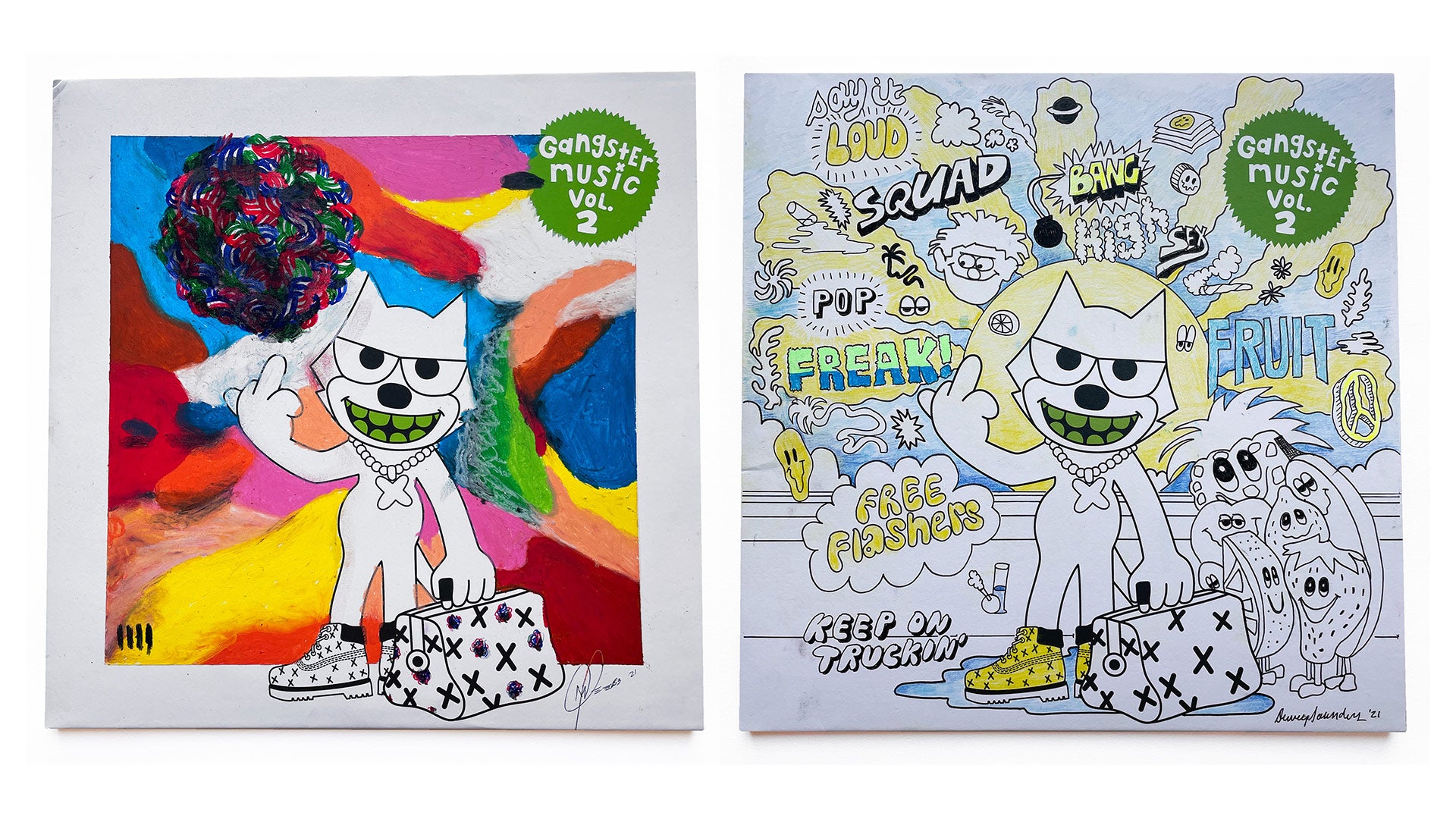 Rappcats hosted art show to celebrate the release of Gang$ter Music Vol. 2, the album compiled by Marlon Sassy AKA Gangster Doodles.
The show consisted of "remixes" of the Gang$ter Music album cover, created by drawing, painting, and collage added directly on copies of the record. Artists included Teebs, Jeff Jank, Gabrielle K Brown, Dewey Saunders, Stephen Palladino, Ali Graham, Alia Shawkat, Darren Filipenko, EJ Negre, Ferris Plock, Jeremiah Jae, Ringgo (Mndsgn), Ruff Mercy, Sam Rodriguez, and Shay Bredimus.