Freddie Gibbs & Madlib - Piñata '64/'74/'84
The 2014 hip-hop release re-imagined as 1964, 1974, and 1984 albums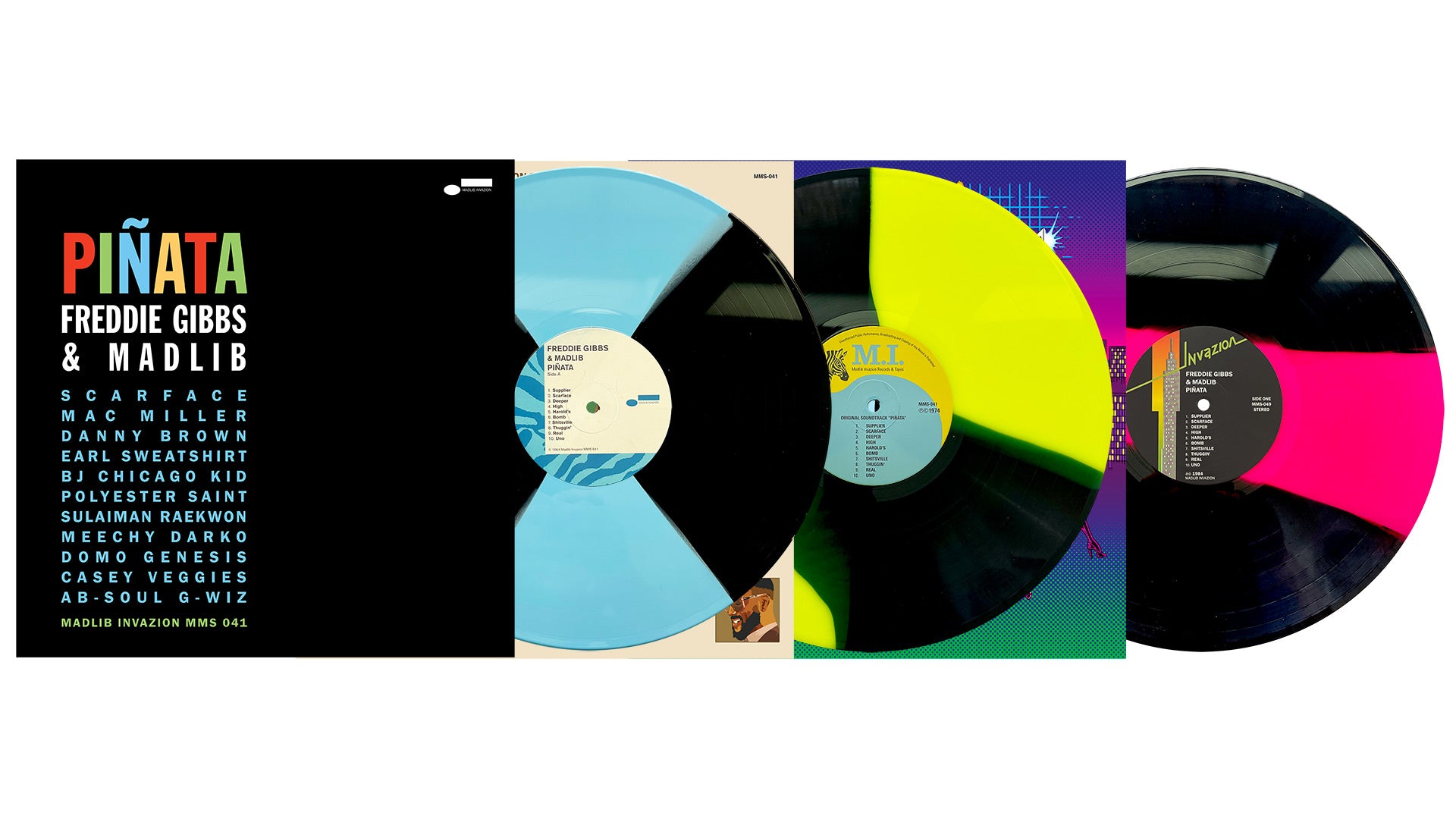 • ON SALE: PIÑATA '64, '74 '84
• ON SALE: PIÑATA '84 T-SHIRT
After the original release Freddie Gibbs & Madlib's Piñata in 2014, cover artist Jeff Jank made a new cover for the record in the style of a Blue Note album from 1964 – Piñata, "50 years anniversary in the past." Around the same time, artist Pathetic Pixels created his own personal version of Piñata as an early 70s Blaxploitation movie poster. Both of these design concepts existed only in the digital realm until Record Store Day 2020 when each were prepared as limited edition releases.
Piñata '64 sold exclusively on Rappcats and Piñata '74 sold in record stores.
Because we couldn't resist, Piñata '84, followed for release on Record Store Day, June 12, 2021. The cover by Benjamin Marra depicting Piñata as the original soundtrack of a "straight-to-video" Miami Vice-ripoff film.
Each of these were a single-LP edit of Piñata lacquered at half speed master by Metropolis Mastering in London for the highest fidelity.