Del Jones: Court is Closed (1973)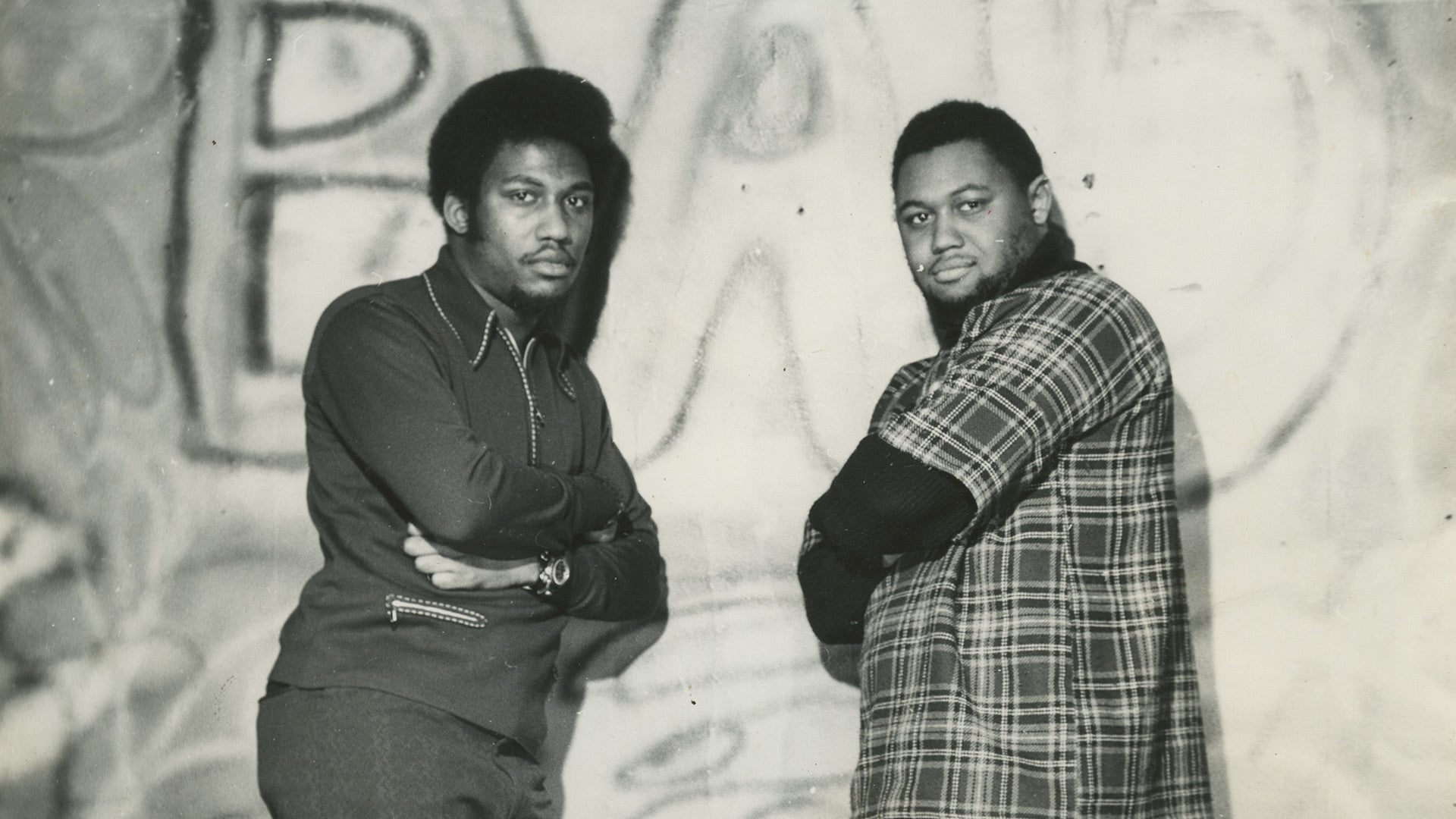 Del Jones, a poet, and proto-rapper, recorded Court is Closed in 1973. It was underground Philadelphia's response to Amiri Baraka's and Gil Scott-Heron's indictments of the Black American experience – a call to action not just for his city, but for the nation. (Photo: Brothers Deke Jones and Del Jones, 1973.)
Del Jones - Court is Closed - 3LP Edition
Court is Closed, equal parts psychedelic rock and deep funk, had a limited release of 500 copies and was rarely heard before Jones overdubbed horns on the album, remixed and augmented it with additional music, and issued it as the better-known Positive Vibes. Here we present both versions of the album, with a bonus LP containing Jones' rare 7-inch single tracks and rehearsals, including unreleased tracks heard here for the first time.
Jones' story, and that of his family, is like his music: a loud, vital voice long silenced. Understanding it now is not just a visceral musical experience, but an essential dissection of racism and classism in America. A detailed book delves into Jones' music, milieu and life as an author, activist and orator, shining a light not only on his prescient awareness of hip-hop, but also on the struggles he confronted, and his urgent, current mandate.
LP 1: Court is Closed (1973)
A1. Court Is Closed
A2. Inside Black America
A3. Times Are Hard, Friends Are Few
B1. Prelude To Hell
B2. Needle N' Spoon
LP 2: Del Jones' Positive Vibes (1973)


C1. Vibe-ing Theme
C2. Prelude Ta Hell
C3. Needle 'N Spoon
C4. Cold Turkey
D1. Soul Of Black Folks
D2. Court Is Closed
D3. Inside Black America
D4. Times Are Hard, Friends Are Few
LP 3, Side 1: Singles & Rehearsal Tapes
E1. Mellow Vibes
E2. The Last Letter
E3. Afro-Funky-Isms
E4. Big Feet (Philly Raggae)
E5. Synthetic Me (Parts I and II)
E6. Brother Where Are You?
F1. Court Is Closed
F2. Attica
F3. Flute Jam
F4. Positive Vibes
This anthology produced by Eothen Alapatt. Licensed by Wayman Jones. Liner notes by Jeremeigh A.M. Kergylle (fka Jeremy Cargill), with contributions and editing by Eothen Alapatt. Restoration and remastering by Jason Bitner. Tape restoration and transfers by Dan Johnson for Audio Archiving. Vinyl transfers by Ben Lowrie. Art direction by Errol Richardson.